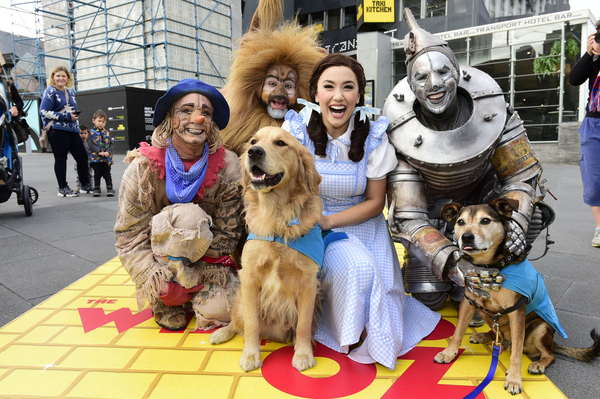 In celebration of its charity partnership with The Wizard of Oz, RSPCA Victoria is reducing its adoption fees for a week-long 'No Place Like Home' campaign.
All Totos, Lions, Cubs and Munchkins (dogs, puppies, cats, kittens, rabbits and guinea pigs) will be available for a reduced adoption fee, from May 10 to May 17, at RSPCA Peninsula Centre in Pearcedale and Petbarn Narre Warren store.
RSPCA Victoria CEO Dr Liz Walker said the animal welfare charity had hundreds of animals awaiting new homes.
"We are grateful to have been chosen as the charity partner for the Melbourne season of The Wizard of Oz," Dr Walker said. "Now we are hoping Victorians will click their heels three times and magic themselves to RSPCA Victoria to adopt.
"As much as we love the animals in our care, they belong in homes not shelters. I think most Victorians will agree, there really is no place like home."
The usual adoption process still applies to ensure the best match, and each animal is desexed, microchipped and vaccinated.
"We have held several successful discounted, and even fee-waived, adoption promotions since 2010 and the community can be assured our adoption process does not change, just the cost," Dr Walker said.
"Studies show there is no difference in the care provided for an animal whether adopted through a fee-waiver program or for a fee."
RSPCA Victoria adoption fees include:
Dogs: $299 (usually $380) Puppies: $299 (usually $420)
Cats: $29 (usually $120) Kittens: $99 (usually $195)
Rabbits and Guinea Pigs: $19 (usually $65)