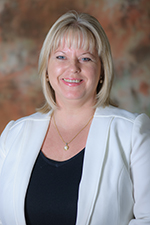 By Brendan Rees
The average Victorian councillor is male, middle-aged, married or in a de-facto relationship and has a second job.
That's according to the results of this year's Municipal Association of Victoria (MAV) Councillor Census released on Friday 6 April.
Sixty per cent of councillors spend 11 to 30 hours a week on councillor duties, in addition to other employment responsibilities, which has not changed since 2009 according to the MAV's survey.
Most councillors are men aged over 46 years and two-thirds of councillors are either working in paid employment or self-employed with the majority earning above $52,000 per year (excluding councillor allowances).
Despite 86 per cent of councillors being born in Australia, more than 30 per cent of these had one or more parents born overseas.
The state government in December approved a two per cent increase to mayoral and councillor allowances across Victoria, meaning Casey councillors could earn up to $30,223 in 2017-18 and the mayor up to $96,534.
MAV President, Cr Mary Lalios said that the MAV's fifth councillor census helped to shed light on profiling the elected membership of Victorian councils.
"The number of councillors that have served four to six years in local government decreased since 2013, however, the number of longer-serving women councillors with over 10 years' experience has increased," she said.
"Women have higher levels of postgraduate qualifications than male councillors despite almost 50 per cent of them have caring responsibilities compared to less than 30 per cent of male councillors."
Of City of Casey's 11 councillors, only four are women.
City of Casey Deputy Mayor Cr Amanda Stapledon said Casey council had a good balance of councillors but believed they should be paid-full time.
"Having to work part-time for council and then to hold down a full-time job is just unrealistic in this day and age," she said.
Cr Stapledon said she worked about 40 hours a week dedicated to councillor duties.
"It is a real privilege but it is really a commitment," she said.
"I think people underestimate the value of a councillor and the work that they do.
"If we were given the opportunity to work full time it would take a lot of stress off us.
"It is really important that you attend the events and show the community how appreciated they are," Cr Stapledon said.
"If you're in it for the right reasons, you're hard working; committed to the community you can make a really significant difference. So that money would be well invested."
She said a university degree should never have to be a requirement to be a councillor: "I think what you need is life experience."
The survey collated responses from 336 councillors across 79 councils.