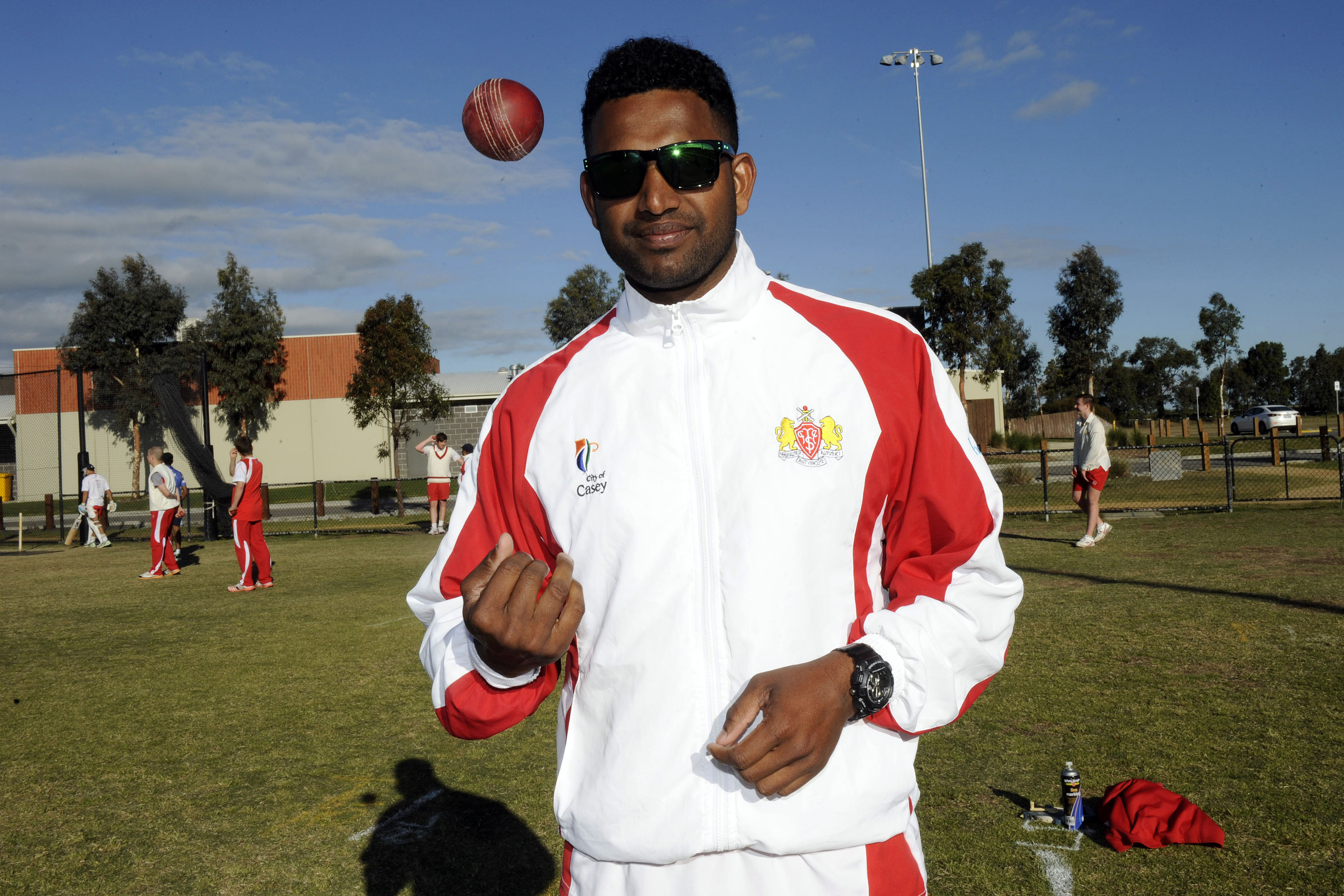 By Nick Creely
Casey-South Melbourne is once again on the lookout for a new coach, with Prabath Nissanka departing the club after just one season in the top job.
Nissanka; a former Test cricketer with Sri Lanka; was previously the bowling coach down at Casey Fields, but took on the job for the 2017/18 season.
Nissanka resigned at training to the playing group after day one of its final round clash with Camberwell Magpies and thanked the playing group for their tireless efforts, but the News understands that he was likely to be let go by the club regardless of whether he resigned himself, due to what has been a poor year on field for the Swans and for more attention to be given to the bowlers he worked closely with.
There were lots of expectations heading into the season for the Swans, with the club also signing on Naveed Nawaz as batting coach and Jayde Herrick as bowling coach, but Nawaz is still under contract and will stay, while Herrick's future at the club is dependant on a number of factors, as he is also heavily involved in a playing capacity with Somerville in the MPCA.
But Nissanka will resume his role as bowling coach for the club next season, Casey President Ross Hibbins confirmed.
"We are expecting him to stay at the Club in the area that he is without question one the best going around and that is as our bowling coach," he said.
"Prabath stepped into the breach as we couldn't find a direct replacement for Brian, but it is a difficult job and what suffered most of all was the work our bowlers needed.
"He saw that more than anyone and after some discussions we all agreed that he needs to be focused on working with our bowlers."
Star News Group (the Pakenham-Berwick Gazette and News Sport) broke the news back on 7 March that Brian Keogh, the man who took the Swans to a shock finals appearance in 2016/17, is a sneaky chance to return as the coach after work commitments prevented him from taking on the job this season.
Many of Casey's players and supporters were big advocates for the work Keogh did in developing the young group last season, citing his "inspiring nature and ability to get the best out of everyone" as major ticks.
Brian is a former first XI cricketer for the club, and a respected figure in Premier Cricket circles, and one of the major reasons some of their most talented players such as Brendan Rose, Nathan Lambden, Michael Wallace, Dev Pollock and Lachie Sperling have gone on to forge solid careers.
Hibbins confirmed the club would welcome back Keogh with open arms, but said at this stage his work commitments may not allow him to.
"The club would love to see Brian come back as he only left due to his work situation," Hibbins said.
"He got the best out of the players so it would be nice to have him return, but I don't think his work situation has changed."
There is also a chance that the Swans could look for a playing coach; potentially from a current club in the Dandenong District Cricket Association; similar to the roles that are filled in local competitions, and Hibbins confirmed that it would suit the developing young side.
The Swans are expected to once again sound out BBL spinner Clive Rose, cousin of spearhead Brendan, about a potential return to the club for next season.