Hampton Park Bowls Club
The club is holding a 'try bowls' day. Come by yourself or as a family to learn and play lawn bowls. Pink Ribbon Day lunch is our breast cancer fund-raiser which will be held on Thursday 12 October. This is a great cause to support.
Sunday 8 October and 15 October. Starts at 10am. Hampton Park Bowls Club, corner of Narellen Drive and Pound Road, Hampton Park. Phone 9702 8038.

Car boot sale
St James Anglican Church Dandenong is hosting a fund-raiser with a car-boot sale for much-needed funds for various community works. The church is having a combined car boot sale, cake sale and furniture
55 Langhorne Street, Dandenong. Saturday, 7 October, 8.30am-2pm. Car boot stalls are $15 which includes a large table. A second table is available at $5. Access for such is from McCrae Street, Dandenong, next to the tennis court. Any inquiries can be directed to Charles Andrews on 9774 0133 (a/h) or text on mobile 0412 221 652.

Picture book launch
Author Chris Mawson will launch his latest children's book "Rocky the Roo and the big bushfire". The event includes the book reading and face painting. And a signed copy if you buy the book.
Berwick Library, 15 High Street, Berwick. Saturday, 7 October at 10.30am.

Hampton Park Library Book Sale
The Friends of Hampton Park Library are having a book sale at the Arthur Wren Hall, next door to the library. The books will be priced between 50c to $5 and all proceeds will go towards supporting events and programs for library users, also purchasing special equipment for the library.
Sunday 7 October, from 9.30am to 1pm. Venue: Arthur Wren Hall, Stuart Avenue, Hampton Park (next door to the library).

Ageing Positively Festival: Free 5km Timed Parkrun
It is a 5km timed run – it's you against the clock. It's open to everyone, free, and are safe and easy to take part in. If you are a new runner, and have not previously registered, please go to the link below to go to the registration page parkrun.com.au/register/ and don't forget to bring a printed copy of your barcode.
Saturday 7 October, 8am-noon. Wilson Botanic Park, Berwick. Cost is free.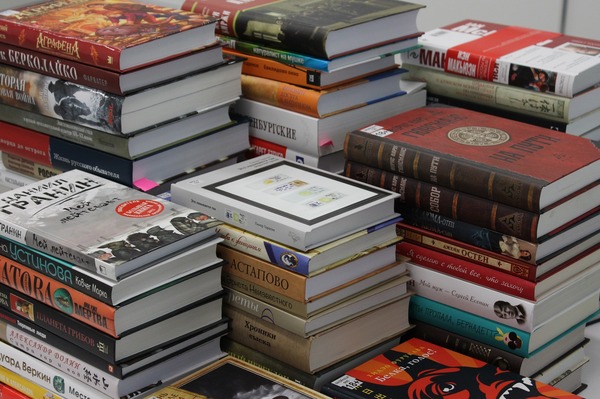 St Andrew's Book Fair
A huge number and variety of pre-loved and new books will be for sale at bargain prices at St Andrew's Uniting Church Berwick. Andy's Cafe will be open on Saturday. The proceeds of the book fair will go toward the community services of the Uniting Church.
St Andrew's Uniting Church, 105 High Street Berwick (on the service road). Friday 6 October, from 4pm to 8pm, and Saturday 7 October, from 8.30am to 2.30pm.