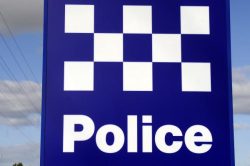 By Brendan Rees
Casey detectives are appealing for witnesses following a shop theft at Springhill Woolworths on 9 September about 6pm.
A group of Sudanese male youths entered the store carrying backpacks and allegedly stole various items which they placed in their backpacks and pockets.
Police say while the youths were in the store, they allegedly threw items around and taunted staff.
The group fled the store without making any attempt to pay. Anyone with information is urged to contact Casey CIU on 9705 3111.