Planning a Vegetable Garden
Want to know what to plant and when? How do I prepare my soil for the best results? Should I plant seeds or plants? All these questions and more answered. Bookings are essential.
Saturday 12 August, 10.30am-noon. Lynbrook Community Centre, corner of Lynbrook Boulevard and Harris Street, Lynbrook. Cost $10 per person. Contact 9792 7370.

Trivia and Silent Auction Night
Eleven Year 12 students from both the East and West Campus of St Peter's College, Cranbourne, are participating in an Immersion Program within a small community and Catholic School in Honiara, Solomon Islands, later in 2017. As part of their commitment to the program they have undertaken to raise much needed funds which will enable the building of a two-storey building to house their new computer lab, library and replacement of their old staff room for the Bishop Epalle Catholic School in Honiara.
Friday 11 August, West Campus of St Peter's College. Contact: April Hampson 0403 387 222.

Four Seasons
As part of the City of Casey's Winter Arts Festival, Cranbourne Chorale will present "Four Seasons in One Day"
Sunday 13 August, 2pm. Casey Grammar Performing Arts Centre, 3 New Holland Drive, Cranbourne. Tickets can be purchased at www.trybooking.com/POSG or contact 5998 7485 or 9775 8016 or bought at the door.

Basic computer classes Small classes with patient tutor
Tuesday Mornings for eight weeks at Hallam Community Learning Centre Phone 9703 1688 Email: admin@hallamclc.com.au

Produce Swap at Myuna Farm
Come to Myuna Farm's monthly swap where you can exchange fresh produce, share tips and skills and even seasonal recipes with other local like-minded individuals. Items to swap may include vegetables, herbs, fruit, eggs, flowers, seeds/seedlings and even compost. Bookings are essential; please visit the Casey Green events webpage to book.
Saturday 12 August, 9am-10am. At Myuna Farm, 182 Kidds Road, Doveton. Contact: 9705 5200.

Creative writing workshops with author George Ivanoff
George Ivanoff is coming to the Endeavour Hills Library armed with tips and tricks to help you write your own engaging, dynamic stories. Book in for your chance to make your writing extraordinary with George, author of over 80 books for young people including the interactive 'You Choose' books and the 'Gamers' trilogy. This session is suitable for ages 9-12 years old. Bookings are essential.
Saturday 12 August, 11am-noon. Endeavour Hills Library, Raymond McMahon Boulevard, Endeavour Hills. Cost Free. Contact 8782 3400.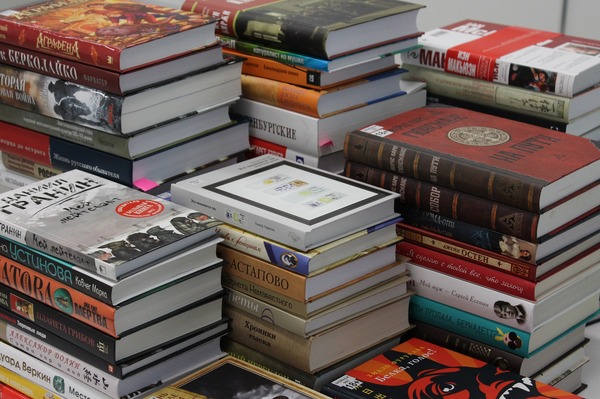 Bargain book sale
Stock up on some great reads for the whole family at our bargain book sale; supported by Friends of Cranbourne Libraries.
Saturday 12 August, 8.30am-2pm. Cranbourne Library Casey Complex, 65 Berwick-Cranbourne Road (Casey Radio entrance). Contact: 5990 0150.