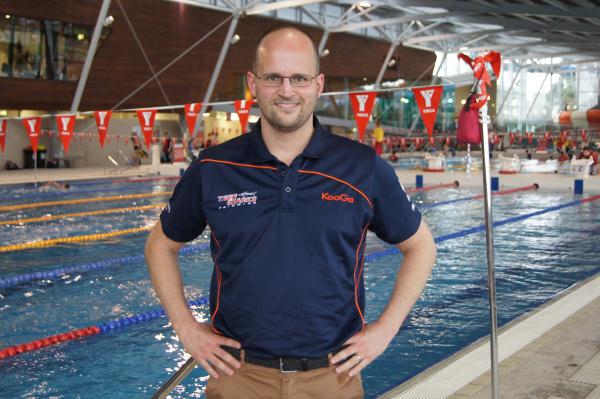 By JARROD POTTER
EARNING Australian selection for his swimmers has always been an aim for Ben Hiddlestone but now it's his turn to wear the green and gold.
Hiddlestone from Berwick has been recognised as one of Australia's top 11 swimming coaches with his selection on Swimming Australia's Pan Pacific Championships coaching panel.
It validates 13 years of hard work as a swimming coach – having just notched up 10 years with the Casey TigerSharks Swimming Club.
"It was a big achievement for me – personal milestone and goal," Hiddlestone said.
"Like any coach at this level – I've been aiming to make an Australian team and one of the five major teams."
Hiddlestone was added to the Pan Pacs panel after Swimming Australia increased the number of coaches from nine to 11 – with Hiddlestone (11) and his former boss at Miami Swimming Club Denis Cottrell (10) the last two additions.
His selection is based purely off his swimmers' results and Hiddlestone was thrilled to earn his place alongside his mentor Cottrell.
"It's not a Comms (Commonwealth) games and not the same standard as the Olympics but it's one of the major five and it means a lot to me to be on the team with my mentor Denis."
Hiddlestone has two TigerSharks – Matson Lawson and Josh Beaver – already in the Pan Pacs team with Mitch Pratt knocking on the door with the chance to qualify with a strong showing at the Glasgow Commonwealth Games.
He is one of three Victorian coaches selected alongside Nunawading's Rohan Taylor and Melbourne VicCentre's Craig Jackson.
Hiddlestone heads to the Gold Coast on 15 August to start his time as an Australian coach ahead of the Pan Pacs, which run from 21-25 August.