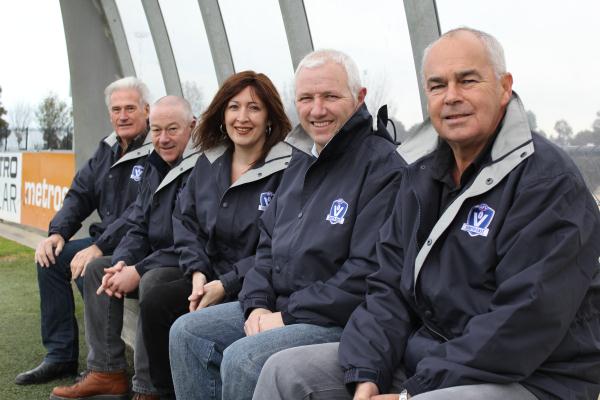 By RUSSELL BENNETT
THE seven-member panel with arguably the biggest role to play in the future of footy throughout the south-east has been announced.
The AFL South East Region Commission is led by experienced footy administrator and Mornington business owner Jeff Kimber and includes former Gembrook MP Tammy Lobato and past Victorian Country Football League vice-president Tony Mitchell. The group will oversee the growth of football throughout the Casey-Cardinia, Mornington Peninsula and Frankston regions.
Kimber has made it clear from the outset that the commission will not interfere in the day-to-day running of local leagues, such as the CCFL, but rather "make recommendations for streamlining the administration of local footy".
"It's more about bringing the decision-making back to a local level," he said.
"We're local people who are completely independent of any clubs."
In looking ahead to the local footy landscape in 2020, the commission will focus on issues widespread throughout the south-east, such as increasing volunteer participation and player retention, the threat posed by other codes (including soccer), and the long-term availability of local grounds.
"In the old days, to get decisions put through the Victorian Country Football League took a long time," Kimber explained.
"It meant that when you were asking for region-specific things – like Casey Cardinia's new under-17 and under-19 system – you were asking other portions of the state to have a view on as well.
"It took a look time for the decision-making process and what we're doing now is streamlining that."
Kimber said local footy club members with questions on the future direction of the game should go through their region football manager or one of two newly-appointed football development managers as their first port of call.
Football development managers will support all local clubs with management, training, and support – including clarity on rules and regulations. They will also manage Auskick and school football programs, as well as umpiring, coaching volunteer, and indigenous and multicultural footy programs.
Kimber also said his panel would also work closely with neighbouring commissions in an effort to find more parity between leagues such as the Casey Cardinia and Ellinbank football leagues.
Kimber's seven member team is rounded out by Karen de Villiers, Ken Jungwirth, Russell Jacgung, and Scott Grimster.
The CCFL and club representatives will meet with the new commission in the next week to learn more about the new structure.
For more detail and profiles of all seven commissioners, grab a copy of this week's Pakenham and Berwick Gazette.