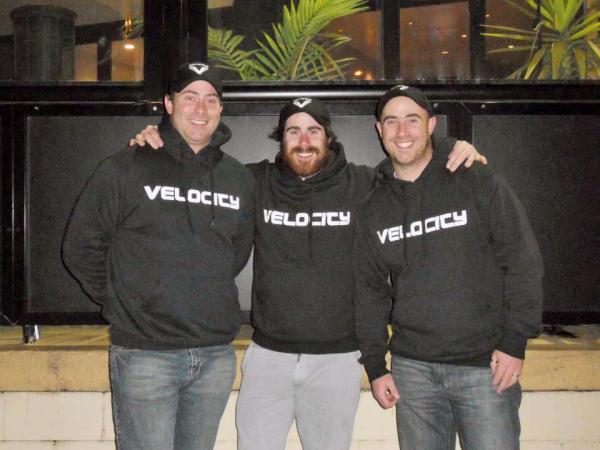 By RUSSELL BENNETT
IT'S somehow an understatement to suggest the Murdoch brothers from Cranbourne Meadows dominated WGCA Sub-District cricket last season.
Lee and Brent scored more than 1300 runs between them in just 26 combined innings.
Lee bludgeoned opposition attacks to all parts, smashing 772 runs at an average of 110.
But Brent wasn't to be outdone – scoring 598 at an average of 85, with a top score of 200 not out to boot.
Yet the frightening combination is set to rattle opposition clubs even further with the addition of little brother Shane for the Rebels' big step up into District for the new season.
The 2013/14 season will mark the first time all three Murdoch brothers have featured in the same senior side and they're all hell-bent on making an immediate impact.
Just ask club president Trevor Poole and he'll tell you Cranbourne Meadows isn't interested in just making up the numbers.
That goes for the entire club – not just the seniors.
The Rebels want as many keen local cricketers – both junior and senior – to join the club in a bid to solidify their long-term future.
They've already been on an unabashed recruiting mission with Lee prying Shane away from Phillip Island, and batsmen Jason Broomhall and John Emery also new to the Rebels' ranks.
But they won't stop there.
"There's six teams in a five kilometre radius around here," Poole said.
"It's dog eat dog."
Poole added that "everyone" was fighting for junior players, and the Rebels were now set to join that fight – desperately trying to get an under-11s side off the ground for the new season.
He and club secretary Ben Warren-Smith hoped a string of Milo Cricket juniors would come back to the club this season to sign up, as well as other youngsters who previously had to look elsewhere for an opportunity.
With Trevor, Ben, and the Murdoch brothers at the ready, the Rebels look to be a tight-knit group with plenty of potential to grow.
Anyone interested in playing for the Rebels this season should call Ben Warren-Smith on 0433 823 515 or email benwarren-smith@bigpond.com.
Signage space on the side of the Lawson Poole Reserve nets is also available for local businesses which wish to advertise.