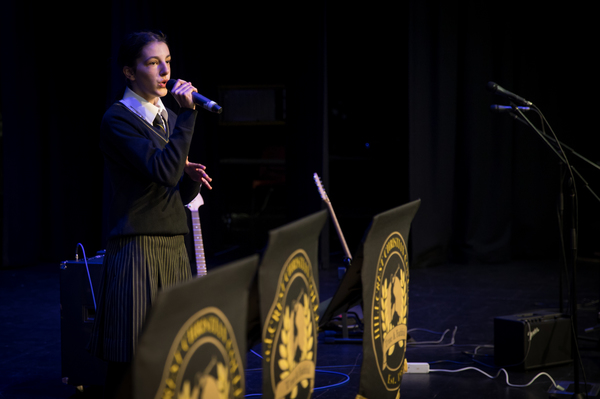 A Clyde North student is going on the trip of a lifetime to the US to represent Australia in the 2019 World Championships of Performing Arts.
Charlotte Cestnik of Hillcrest Christian College will travel to Long Beach, California in July to participate in an Olympics-style performing arts competition along with applicants from 50 countries from all over the world.
The Year 10 student will take part in workshops and performance opportunities to further enhance her singing after being selected by the International Entertainment Panel to represent Australia.
Charlotte has been involved in school productions and schools on stage performances, and is currently studying the newly introduced Certificate II in VET Music Industry.
"This is an opportunity of a lifetime and could open many career doors and we are certain Charley will bring back gold for Australia," National Director Lizette Hunt said.
The official World Championships of Performing Arts celebrates its 23rd year in July 2019, and is now universally cited as the one-and-only official global event for performers and entertainers both amateur and professional!
Griff O'Neil, competition president and founder, and a one-time executive of the Miss Universe Pageant, has recruited over 75 scouts and national directors to scour the globe for outstanding talent.
"This is the only Olympic-style talent competition ever created and a rare opportunity for the privileged few selected to participate at this elite world event," Mr O'Neil said.
More than 75,000 applicants from over 50 countries auditioned to participate in the USA this year for a spot to compete at the ultimate world meet staged in the beautiful Westin Long Beach Hotel in Long Beach, California, USA.
Selected to represent Australia from Victoria is Charley Cestnik, who is set to become a part of the anticipated highly successful 2019 Australian team.