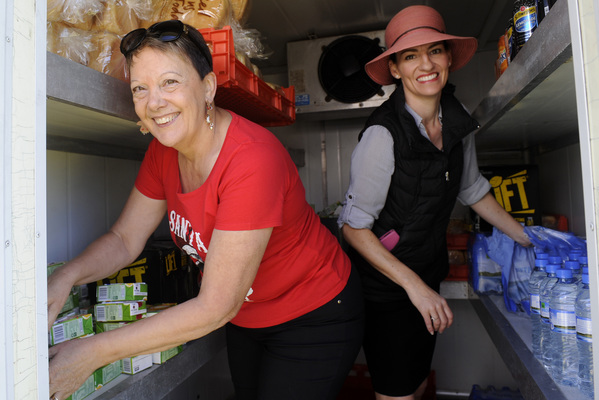 By Brendan Rees
With Christmas not far away, residents of Marriot Waters in Lyndhurst came together for some festive cheer on Saturday 1 December.
Close to 500 neighbours gathered at Livvi's Place to enjoy a Christmas party which included a barbecue hosted by Rotary Club of Cranbourne.
Marriott Waters Owners Corporation chairperson John McKenzie said it was a fantastic turnout.
"It's basically bringing the community together, getting people to use the facilities; it's a great time out," he said.
The free event featured a raffle, face painting, ice-creams, and a display of Australian native animals including snakes, lizards, and small crocodiles. Santa also handed out lolly bags for everyone.
Prizes were awarded to those who dressed in their best Christmas outfit.
City of Casey Mayor Amanda Stapledon said she was honoured to open the fun-filled event.
"Well done to John and the Marriott Waters Owners Corporation and Villawood for hosting another sensational Christmas party at Livvi's place this year," she said.
"Thank you also to all those who helped support the event including the committee, the many staff and volunteers and the Rotary Club of Cranbourne."