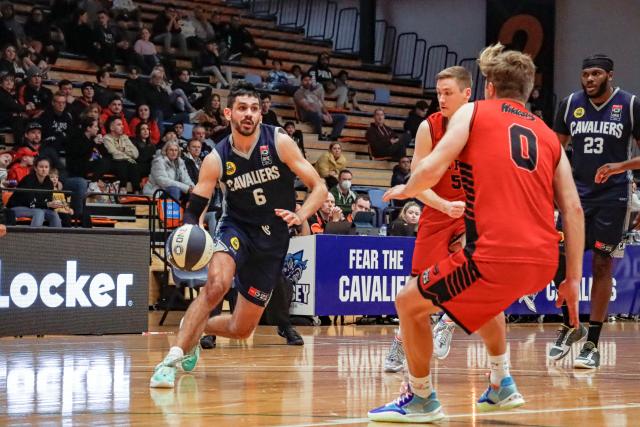 By Lachlan Mitchell
Casey Cavaliers had a reality check over the weekend with both the men's and women's sides suffering heavy losses against the Eltham Wildcats.
The women were on court first and were missing start-shooter Monique Conti to a back injury.
Casey started like a house on fire with a 5-0 start to the game with Rachel Bell scoring an early three to kick the margin out.
The Wildcats quickly made their way back into the contest through Taylah Wynne who helped rally the side to a 20-19 lead at quarter-time.
In the second term the Wildcats continued to make inroads as Wynee and Ally Marshall found the bucket with ease.
Eltham continued to find clutch baskets to take the lead out to nine at half-time.
The third term is where the Wildcats began their power-run, taking the game out of the hands of the Cavaliers with a 27-13 term.
A final quarter comeback looked to be on the cards for the Cavaliers who outscored Eltham 24-19 in the final term.
Unfortunately it wasn't enough with the Cavaliers on the wrong end of the 96-78 score line.
Bell was the Cavaliers top-scorer with 29 points and 13 rebounds.
Wildcats Anneli Maley was the key cog in the success recording a triple double with 22 rebounds, 17 points and 10 rebounds.
Cavaliers Coach Alex Palazzolo lost a number of key personal prior the game and was exposed on the court.
"It was a disappointing result for us," he explained.
"We were down on personnel and that impacted in a big way and we faced a lot of pressure from the starting five.
"We just didn't have the personnel to go with Eltham and Anneli Maley was crucial in helping them, we knew she was a great player and we didn't have a match up for her.
Conti missed the clash but will be back next week when the women face the Diamond Valley Eagles who are below the Cavs on the ladder.
"Conti will be back next week which is good," Palazzolo said.
"We need to add depth to the group; we need to bounce back against Diamond Valley.
"Although they are below us on the ladder we are expecting a really big performance next week.
The men didn't fare much better as they fell victim to another Eltham masterclass by 19 points in the 82-63 scoreline.
Eltham's Mitchell Dance scored 33 points with 68 percent from within the arc. Cavalier's top-scorer William Hickey (15) tried his best but was unable to lift his side off the canvas.
The loss against the Wildcats is the second consecutive loss for the Cavaliers as they fell short against the Sandringham Sabres last week.