By Nick Creely
VICTORIAN PREMIER CRICKET
SEASON PREVIEW – CASEY-SOUTH MELBOURNE CRICKET CLUB
HOME BASE: Casey Fields, Cranbourne
PRESIDENT: Shaun Petrie
COACH: Brian Keogh
COACHING PANEL: Will Carr, Thilan Samaraweera (batting consultant), Bathiya Perera, Damien Fleming (high performance), Nathan Pilon, Brett Lewis, Jordy Barnett, Matthew Pearson, Stu Fairley, Craig Lambden (matchday manager)
CAPTAIN: Michael Wallace
LAST YEAR: 15th
MOST RUNS: Luke Wells (773 runs at 70.27); Nathan Freitag (405 runs at 31.15)
MOST WICKETS: Josh Dowling (16 wickets at 30.88); Nathan Lambden (15 wickets at 34.07)
INS: Callum Dodson (Aspendale), Isaiah Jassal (Berwick), Kasun Suriaratchie (Baccus Marsh), Harrish Kannan (Ringwood)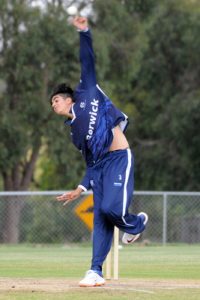 OUTS: Jordan Hammond (Hallam Kalora Park), Josh Dowling (Narre South), Luke Wells (overseas), Aaron Fernando (Dandenong), James Maxwell (Dandenong), Nathan Freitag (Glengarry), Joel Mitchell (Moe)
PLAYERS TO KEEP AN EYE ON:
Ashley Chandrasinghe
The extremely exciting youngster enters the season off the back of solid form in the Darwin cricket competition with Waratah, where he scored plenty of runs to help them to a premiership. Cracking in for his first XI debut late last season, the left-handed opener made an almighty statement, scoring 144 on debut against Northcote in what was a performance to remember. With the opening slot this season locked in, look for the young Swan to continue to develop strongly and anchor the side around a string of experienced players.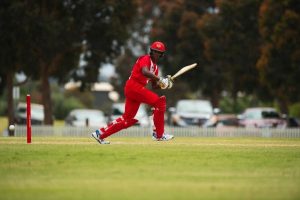 Jordan Wyatt
An incredibly strong striker of the cricket ball, and a popular team man, the right-hander is one to keep an eye on, especially considering the season will be played in a one-day format. Look for Wyatt to push up the order and look to take the bowlers on from the outset. Made a glorious 107 late in the season (his maiden first XI century) and will be looking to build on that late-season surge to pile on the runs in 2020/21.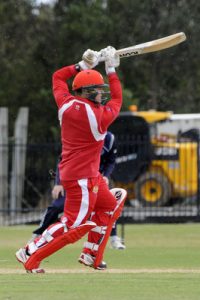 Nathan Lambden
The Swans spearhead is a terrific one-day bowler – aggressive, with plenty of pace and an ability to take quick wickets. Took nine wickets from four matches in the SuperSlam, and snared plenty of wickets with the white-ball throughout 2019/20 to be one of the most dangerous one-day quicks in the competition. He's one of a select few who was able to train and play living in Regional Victoria, and will bounce into the season with plenty of momentum.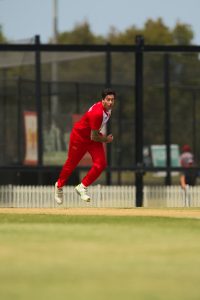 Lachie Sperling
The all-rounder is a vitally important player for the Swans, and after an injury interrupted season in 2019/20, will be raring to go this season. Sperling is another of the older players at the club that are well-suited to the white-ball format – he is a great striker of the ball, a tidy bowler and an excellent fielder – so his season will go a long way to deciding whether the Swans can push up the table. He's one player coach Brian Keogh has spoken about this pre-season as one that could be set to play a big part as he reinvents himself at the top-of-the-order, and with the amount of talent he has got, there's no reason why he can't be in for a massive campaign.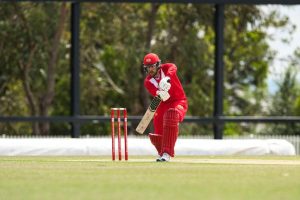 STRENGTHS: The Swans are one side that could benefit from the one-day format this season, with a number of their senior players notably strong white-ball cricketers who are capable of producing match-winning performances. From a batting perspective, the likes of Jordan Wyatt, Lachie Sperling and Dylan Hadfield are clean strikers of a cricket ball and could be genuine X-factors for the side, but crucially the team has plenty of balance with young Ash Chandrasinghe, Michael Wallace, Dev Pollock and Chris Benedek all balancing out the more attacking players nicely. Expect the Swans on their home deck to be a tricky task for bowling sides. From a bowling point of view, the one-day form of Nathan Lambden was exciting last season, so expect the towering quick to keep batsmen on their toes.
AREAS OF IMPROVEMENT: It's no secret that the Swans struggled with the ball last season, ranking last for total wickets taken, and with the loss of Jordan Hammond and leading wicket-taker Josh Dowling the challenge is on for the bowling group to lift as a collective. Bowling was tough at Casey Fields last season for the most part, and for the Swans to push back into finals calculations they will need to improve on its ability to take quick wickets and not let the scoreboard drift away from them. Nathan Lambden will lead the attack again and will come into the season ready and firing, and the Swans are excited by what recruit Callum Dodson will bring, while reliable seamer Jackson Fry will be looking forward to some added responsibility, while there are plenty of exciting spinners such as Ash Adihetty and Isaiah Jassal who are expected to push for early spots.
FIRST FIVE GAMES:
Round 1: vs Kingston Hawthorn, Saturday 28 November, Casey Fields, 11.00am
Round 2: vs Richmond, Saturday 5 December, Central Reserve, 11.00am
Round 3: vs Frankston Peninsula, Saturday 12 December, AH Butler Oval, 11.00am
Round 4: vs Melbourne, Saturday 19 December, Casey Fields, 11.00am
Round 5: vs Dandenong, Saturday 9 January, Casey Fields, 11.00am
WHAT THE CAPTAIN SAYS:
On the challenge of the season
"Everyone's really excited – coming out of this year, a lot of the excitement is just seeing each other, and to get around each other again, and get competitive and try and win games, and enjoy each other's success.
"You get to play everyone once, so it's probably the most even draw we've had, and we're just really excited about it.
The ability for the bowling group to adapt
"In terms of our bowlers, we've got a lot of spin options as well that we think can play a really important role in bogging down batsmen in the middle-overs, and with Cal Dodson coming in, he's looking really good too so hopefully he'll get his opportunities and play a role.
"But we'll go with what is working at the time – if that's more spinners than quicks, or more quicks than spinners then we'll back them in, and roll with whatever mix works.
"We've got a great mix of bowlers that can play a role in this format. With our attack we should be able to build a lot of pressure.
"With our quicks we've got a couple of lefties – Jackson Fry, Evan Allway looks good, Julian Packer who is pushing to come up – and then we've got the right arm quicks, left arm orthodox, offies and leggies, so it'll be dependent on whose up for the challenge on the weekend
The experience in the batting and some shift in the order
"With our batting attack, a lot of our batsmen have played a lot of games and hopefully they can work together and get the job done.
"Because of the one-day format, we can probably play around with our batting line-up a little bit.
"But we're still working on that (shifts to the batting order) – in the one-day format, the ball probably doesn't do as much, so you can play around with having more aggression at the top in this format unlike the two-day game.
"(And) Ash Chandrasinghe looks amazing, so he'll be a lock at top, and he did really well up at Darwin. He looks ready to go and doesn't look like he's had any time off, so we're excited by what he can do this season."
– Casey-South Melbourne captain Michael Wallace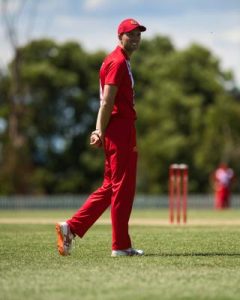 MORE:
Like all clubs in what is set to be a different looking Victorian Premier Cricket season, adaptability, innovation and consistency will form part of what will be a successful campaign with the potential for plenty of silverware.
For Casey-South Melbourne, who are entering the season with plenty of energy, some new faces and some role changes to its established squad, it will look to do some damage and return to the finals for the first time since 2016/17.
It was an almost season for the club in 2019/20, snaring three wins and eight losses with five draws, with impressive wins against Dandenong, Fitzroy Doncaster and Frankston Peninsula showcasing the very best of the Swans, but the side will be looking to bridge the gap between its best and worse this season.
The white-ball format is an area in which the Swans are confident – with players such as Lachie Sperling, Jordan Wyatt, skipper Michael Wallace, Dylan Hadfield, Nathan Lambden and many more so well suited to the one-day game, there's reason to think that the club can push itself back up the table.
The Swans have a big chance in the opening month of the season, too, with all games aside from Melbourne against teams that didn't feature in finals action last season, providing a golden opportunity to get ahead of the ledger and bank some early wins, which will be crucial as the season goes on.
With a strong coaching panel, led once again by Brian Keogh in his final season before handing the baton over to Will Carr, the ex-Victorian quick and Berwick's Turf 1 premiership coach of last season, as well as another former state cricketer Nathan Pilon and the expert assistance of Australian great Damien Fleming and ex-Sri Lankan batsman Thilan Samaraweera, the Swans are well set for success now and into the future.
From an on-field perspective, there's no shying away from the fact that a lot of quality has come out of the door, none other than County batsman Luke Wells, who has taken the competition by storm over the past two seasons, gun batsman Nathan Freitag and handy bowlers Jordan Hammond and Josh Dowling.
But the Swans, under the leadership of a new skipper in Michael Wallace, a dedicated and admired clubman, won't those losses get in their way of the quest of returning to finals, and in fact will use that to its advantage to unearth more players and place more faith in its senior core, which has played plenty of cricket together and is looking to continue to take the next step.
And part of that next step is continuing to foster a strong and welcoming culture, where players, coaches and volunteers all genuinely love being part of the journey, and embracing what's to come in a season like no other.
The Swans welcome in some new faces who are expected to push hard for first XI selection, with Cal Dodson impressing over the pre-season as he looks to nail down a seam spot, while spinner Isaiah Jassal from Berwick is highly touted and is likely to get his chances.