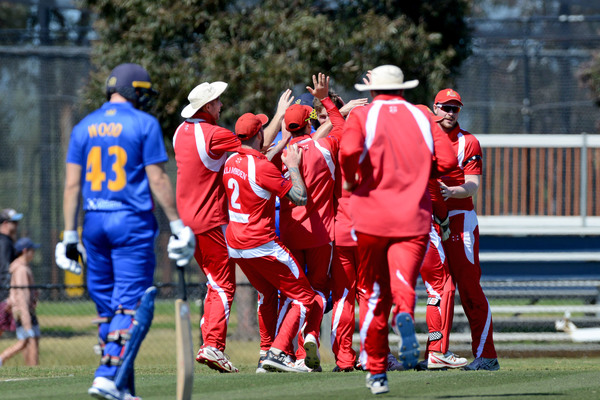 By Nick Creely
VICTORIAN PREMIER CRICKET
SEASON PREVIEW
CASEY SOUTH-MELBOURNE
PRESIDENT: Shaun Petrie
COACH: Brian Keogh
ASSISTANT COACHES: Will Carr, Nathan Pilon, Brett Lewis, Mat Pearson
CAPTAIN: Luke Wells
HOME BASE: Casey Fields, Cranbourne
LAST SEASON: 9th (8 wins, 5 losses, 3 draws)
MOST RUNS: Luke Wells (882 runs at 73.50, HS 197 not out, 100s: 4, 50s: 3); Michael Wallace (547 runs at 49.73, HS 125, 100s: 2, 50s: 2)
MOST WICKETS: Nathan Lambden (24 wickets at 28.63, BB 4/47), Josh Dowling (20 wickets at 26.95, BB 4/35), Lachie Sperling (20 wickets at 29.85, BB 3/76)
INS: Jordan Hammond (Hallam Kalora Park), Nick Huttley (West Bentleigh), Blake Mills (Morwell), Nathan Freitag (Kingborough District)
OUTS: Nil
STRENGTHS: It was once a weakness of Casey's, but the improved depth of batting, plus some seriously impressive kids coming through the lower grades make the Swans one of the most potent batting groups in the entire competition. Having a player of Luke Wells' caliber is always going to yield more runs, but the improvement of Michael Wallace in particular, Lachie Sperling, Jordan Wyatt, and the addition of Ryan Quirk last year, as well as Nathan Freitag for this season make the Swans seriously formidable. Add that to the likes of emerging trio Joel Mitchell, Shobit Singh, Nivin Sathyajith, wicketkeeper Devin Pollock, as well as Chris Benedek, Ryan Eaton and Dylan Hadfield, and suddenly competition for spots is fierce.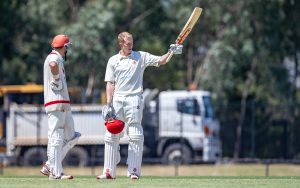 KEY AREA TO IMPROVE: Despite being just a point off from making a shock return to finals, the Swans were relatively low in wickets taken, and to bridge that gap and be in the hunt to break its premiership drought, a collective improvement of their bowlers is vital. Spearhead Nathan Lambden is a fierce competitor who will once again lead from the front, Jackson Fry and Josh Dowling are expected to keep improving, but from there, competition for spots is relatively open. James Maxwell showed some nice signs in his six matches last season, while Lachie Sperling headed the spin department with Wells at times. But the Swans will be hoping for recruits Jordan Hammond and Nick Huttley to push for spots, while looking for steady improvement from Jonah Serong, Harry Atkins and Ashvin Adihetty to put the pressure on the first XI.
KEEP AN EYE ON: Ashvin Adihetty, Joel Mitchell, Shobit Singh
OPENING MONTH:
vs Prahran, 5 October, 10am at Casey Fields
vs Geelong, 12 October, 11am at Geelong Cricket Ground
vs Essendon, 19 October, 11am at Windy Hill
vs Dandenong, 20 October, 11am at Casey Fields
vs Carlton, 26 and 2 November, 11am at Casey Fields
LAST FIRST XI PREMIERSHIP: 1967/68
Potential Round 1 side:
Luke Wells (capt)
Ryan Quirk
Nathan Freitag
Michael Wallace
Lachie Sperling
Jordan Wyatt
Devin Pollock (wk)
Jordan Hammond
Nathan Lambden
Jackson Fry
Josh Dowling
WHAT THE COACH SAYS:
"Competition for spots is as fierce as its been for four seasons by a long way."
"It's through the grades (where the improvement needs to come from), and the focus is probably the first XI, and we do put a lot of focus on them for sure, but we're expecting improvement right through the grades.
"Do I want to say we expect to play finals (in the firsts)? Well yeah, I do, but our expectation is pushing for finals right through the grades."
MORE:
Very few expected Casey-South Melbourne to have such a successful 2018/19 season, and despite missing out on finals action, the Swans capped off a highly promising year with a dominant win against Ringwood away from home, something that will give them plenty of momentum.
But the challenge now for all involved is backing it up, and continuing to improve. In reality, there's little reason for the Swans to not be right up there and playing finals again.
The Swans have welcomed back coach Brian Keogh to the top job, with the much-loved mentor a big inclusion to the club, with the players a big advocate for just how much influence and inspiration he has on the group.
Keogh is well-known in Premier Cricket circles as being one of those coaches that just knows how to get the best out of every single individual, and returning to a similar list that he coached only a few seasons ago, there won't be too much change for the Swans.
From an on-field perspective, landing the signature of Sussex opening batsman Luke Wells once again is simply massive for the club, with the run-machine not only a major asset at the top of the order, but a calming influence to a young group. Wells will once again captain the Swans, with the returning Nathan Freitag to be his deputy, with the pair set to be given plenty of responsibility this year.
The Swans look like a well-settled, balanced side on paper, who like last season, will be desperate to grab a few early scalps and really set up its campaign. They are a confidence side and one that can feed off or draw inspiration from individual brilliance.
It's obvious what the likes of Wells, Lambden, Wallace, Sperling and Pollock are going to give each game, but the improvement of players such as Ryan Quirk, Jordan Wyatt, as well as quicks Jackson Fry, Josh Dowling and James Maxwell will be vital for the Swans to take that next step in their journey.
Incredibly, the Swans have managed to hang onto its entire last, while adding some quality and depth to compliment the top two grades, so competition for places will be fierce, likely resulting in some shuffling early.
Keogh hinted that some of the club's emerging players will certainly push for spots, with the likes of names such as Joel Mitchell, Ashvin Adihetty, Shobit Singh and the likes expected to get plenty of chances throughout the year. Seamer Evan Allaway is another player who is expected to come on in leaps and bounds.
And it all starts with a massive one-day clash against Prahran on Saturday, who have recruited well and loom as a side that could do some damage this season.