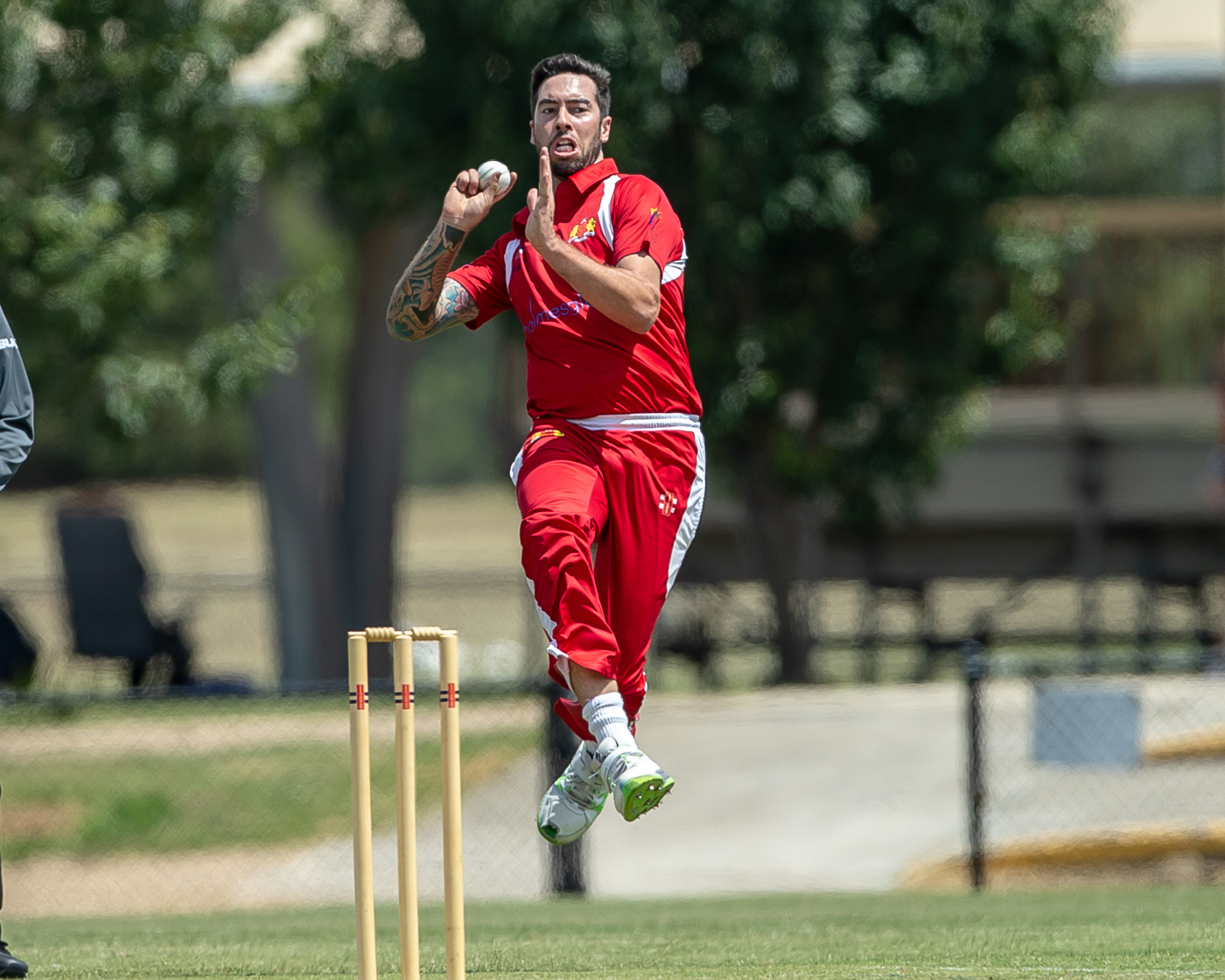 By Nick Creely
Courtesy of a searing Nathan Lambden spell and composed half centuries to Lachie Sperling and Jordan Wyatt, Casey-South Melbourne has started off 2019 in perfect fashion.
Not only did the Swans knock over a strong St Kilda side – albeit with a few names missing – they cemented themselves firmly inside the Victorian Premier Cricket top eight, such has been their extraordinary rise this season.
On a healthy looking Casey Fields pitch, it was obvious that for the batters, starting would be difficult, and that there was plenty on offer with the ball if the bowlers put it in the right spots.
But after winning the toss and batting, Luke Wells (14), Ryan Quirk (18) and Jared Maxwell (4) soon found themselves in the shed, with quick Henry Hall doing plenty of damage early.
Wells in particular was an early blow, with the Swans skipper often getting his side off to a strong start.
Experience, and with just enough innovation to keep the scoreboard ticking along, Sperling (60) and Michael Wallace (33) dug in, forming a crucial partnership that took them to 3/117 before the departure of the latter brought the visitors back to level pegging.
Coming off some runs just before the break, the aggressive Jordan Wyatt (58) – a player that never allows a bowler to settle into a rhythm – combined with Sperling to continue to tick the score along, and eventually the Swans mustered up 9/235 off their 50, with some late wickets taken by the visitors pegging the score back slightly.
But, nonetheless, it was a strong total on that pitch, and an even clearer indication of just how much depth the Swans now possess with their batting.
Often bowling without luck so far this season, Nathan Lambden (4/47) finally got just rewards with his efforts, with the Swans' spearhead rummaging through the top-order early to leave the visitors 2/3.
It was just rewards for the talented quick, who after a quiet patch before Christmas, has got himself going now with 17 wickets at a touch under 25 next to his name.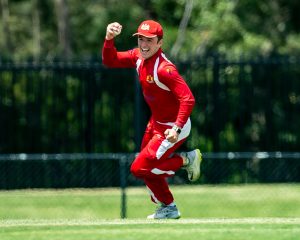 Jackson Fry (2/30) – working well with the new ball with Lambden – kept things tight while the spearhead looked to take wickets.
A crucial partnership – similar to the first innings – began to unfold through the afternoon – with Damon Egan (50) and Josh Manning (46) fighting back, before Fry castled the stumps of the skipper to wrestle back the momentum and firmly have the Swans in command.
While the Saints managed to claw their way to 213 after a brilliant Patrick Rowe (62) cameo, the pressure applied by the likes of Lambden, Fry, Josh Dowling (1/48), Luke Wells (1/42) and Lachie Sperling (2/42) ensured the home side were never really threatened.
The seventh placed Swans face the 12th placed Northcote at Bill Lawry Oval on Saturday.