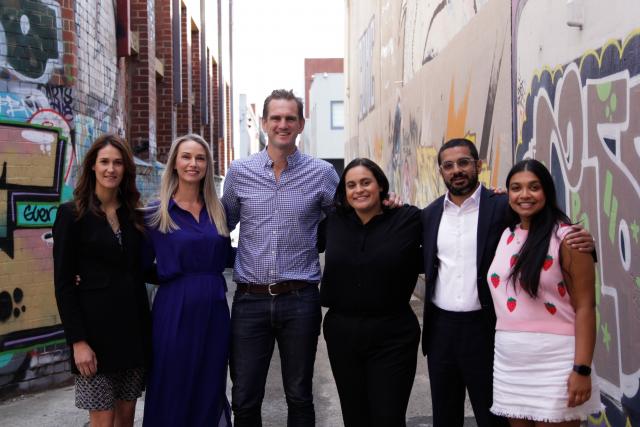 Resilient and confident children become more successful adults.
A new workshop being offered to the Botanic Ridge community will focus on building well-rounded children.
Property group Sandhurst Retail & Logistics (SRL) is supporting The Reach Foundation (Reach), a national charity delivering transformative experiences to young people, as part of its commitment to support and enrich growing communities and invest in the mental health of local families and young people.
The support will see The Reach Foundation deliver valuable workshops at SRL's Botanic Ridge Village over four years, providing long-term support to the wellbeing of the communities, and connecting parents and young people to themselves and others.
The Botanic Ridge community will also have access to a series of resources provided by Reach, to help parents better engage and understand their young people.
SRL managing director and CEO, Vivek Subramanian says this support is a critical part of SRL's mission to provide impactful visitation purposes beyond essential shopping.
"We are focused on contributing to the health and wellbeing of the communities in which we operate," he said.
"Our hope is that our support for The Reach Foundation will add a lot of value to families in these growing communities, both now and for future generations.
"Collaborating with The Reach Foundation to host these workshops will also provide opportunities for meaningful community connection, as well as access to services that may not typically be available in new neighbourhoods."
In addition, The Reach Foundation will run four school workshops a year in the Cranbourne area with the support of SRL.
The workshops launch this month, commencing with a free Youth Resilience Workshop at Botanic Ridge Village's Town Square on Wednesday 29 March, to equip parents with the tools to navigate the teenage years, facilitated by The Reach Foundation's CEO, Fergus Watts, and crew facilitator, Josh Robinson.
"The Reach Foundation is proud to be partnering with SRL to reach growing communities via their retail hubs," Mr Watts said.
"Navigating adolescence and raising teenagers can be a very tough time for parents and young people.
"SRL is investing in the long-term well-being of Botanic Ridge and with Reach we can make a lasting positive impact."