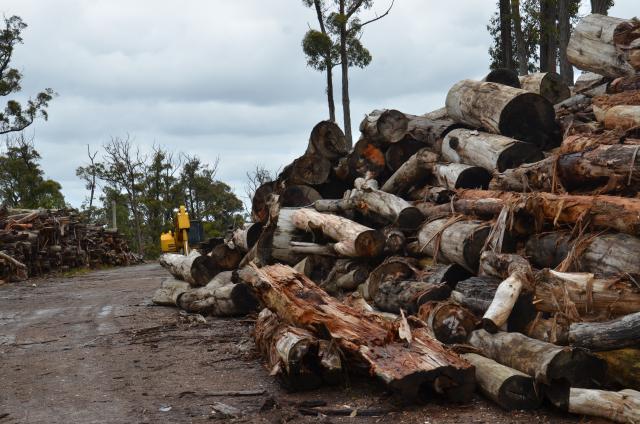 The Cranbourne Line Upgrade delivered more services, level crossing removals and a new station and has inspired a new life for redgum logs repurposed from construction sites.
With eight kilometres of duplicated track between Cranbourne and Dandenong complete, trains are now running every 10 minutes on average from Cranbourne in the morning peak, two dangerous and congested level crossings are gone for good and a new station at Merinda Park has been built.
As part of its commitment to sustainability, the Level Crossing Removal Project (LXRP) looked for a way to repurpose trees that could not be retained.
LXRP has partnered with Treasuring Our Trees, a community organisation founded in 2021 with the aim of rescuing timber for re-use in Victorian schools and community projects and helping children learn how to value and recycle resources.
The timber will be transformed into indoor and outdoor furniture for 20 Melbourne primary schools and kindergartens, as well as community projects taking part in the Treasuring Our Trees program.
Founder David Ferrier said he was determined to salvage timber for use by schools and artists.
His first mission for Treasuring Our Trees was to collect fallen trees in communities afflicted by the severe storms of June 2021, which struck the Dandenong and Yarra Ranges.
The redgum load marks his first venture with LXRP, which is committed to re-using materials as it works to remove 110 of Victoria's most dangerous and congested level crossings by 2030.
"The Level Crossing Removal Project is focusing on sustainability, and that's why we decided to partner with the project," Mr Ferrier said.
"We're impressed by the LXRP team's foresight to salvage these logs for a greater purpose.
"This wood can be used for cabinets, tables, outdoor furniture, yarning circles and kitchen gardens."
Mr Ferrier said Treasuring Our Trees has agreements with 20 primary schools and kindergartens in outer-east Melbourne and has recently begun presenting to secondary schools to raise awareness about sustainability.
"We also have more than 20 community projects, and we are absolutely determined to showcase the amazing work of local artists by providing them with natural resources to work with," he said.
Mr Ferrier said that Treasuring Our Trees has created a database to record donations including species, length, diameter, location of the donated materials and intended project.
Every log will eventually be tracked on the Treasuring Our Trees website so that donors could find out how and where the timber was used.
"Even if it's 5000 logs at once, they are recorded," he said.
"As they are pulled off the stack they are measured by length and width.
"We want to be able to share the story of what happens to them next, so you might have 40 or 50 small pieces that are allocated a millimetre measurement and eventually made into art display cabinets or tables.
"It is important that we can suggest what we can do for schools."
Treasuring Our Trees recently opened a showroom and educational hub in Lilydale.
The inaugural exhibition, inspired by LXRP's donation and trees rescued from the storms, features work by Melbourne artists including Anton McMurray and Emma Jennings, whose portrait of Kalorama CFA captain Bill Robinson is painted on fallen blackwood.
Treasuring Our Trees has another exhibition planned for early March 2023.
Across the level crossing removal project, more than 2.54 million trees, plants and shrubs have been planted.
To find out more about the Cranbourne Line Upgrade, visit levelcrossings.vic.gov.au