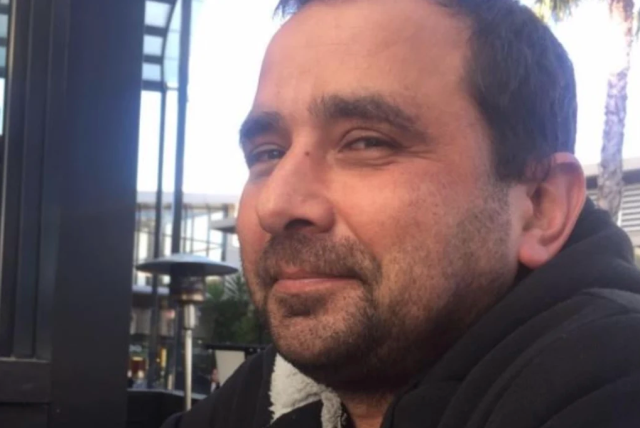 By Cam Lucadou-Wells
A 44-year-old man has been jailed over the violent robbery and death of beloved grandfather Michael Mammone in Cranbourne two years ago.
Christopher McEachran, 44, pleaded guilty in the Supreme Court of Victoria to armed robbery and manslaughter in the Donnelly Reserve car park early on 26 June, 2020.
Mr Mammone's bound body was found in dirt and blood by passers-by in the car park opposite Rangebank Primary School that same morning.
In sentencing on 2 August, Justice Elizabeth Hollingworth said McEachran and co-offender Nicole Douglas conspired to lure and rob the victim of his "pride and joy" 2008 BMW sedan in order to sell it off to buy drugs.
In the middle of the night, Douglas messaged the 47-year-old Mr Mammone to meet her at the primary school.
Mr Mammone had occasionally used drugs with Douglas and trusted her, Justice Hollingworth noted.
At the rendezvous, McEachran ran out of hiding and demanded the unarmed Mr Mammone's car keys.
In a struggle, the victim was overpowered and knocked to the ground. McEachran held a knife as he punched the victim's head several times, the court heard.
At one point, Mr Mammone appeared unconscious, according to Douglas. McEachran got on Mr Mammone's back until he stopped moving, the court heard.
He tied the victim's hands with cable-ties, and left him "restrained" and "vulnerable" in the car park, the court heard.
As the pair of robbers drove off in the BMW, McEachran said: "He's not going to get up any time soon or in a hurry."
Douglas, observing blood on McEachran's jacket, asked if Mr Mammone was dead.
"He'll be right," McEachran said.
The BMW was dumped a short distance away. Neither of the robbers called for assistance for Mr Mammone, whose body was found hours later.
The cause of death was not ascertained, Justice Hollingworth said.
The victim, having pre-existing heart disease and the drug 'ice' in his system, may have died of arrythmia during his restraint, the court heard.
"However, there is no doubt that Mr Mammone died at the scene after you assaulted and bound him," the judge told McEachran.
McEachran was originally charged with murder, which was downgraded to manslaughter on the basis of criminal negligence.
He didn't inflict serious injuries and didn't know Mr Mammone had drugs in his system, Justice Hollingworth said.
But there was an "extremely strong" case of negligently failing to provide a duty of care to Mr Mammone.
The robbery wasn't initially McEachran's idea, but he'd readily offered to help and to take a weapon, the court heard.
Mr Mammone's death had a "terrible impact" on his family, including his three daughters who described him as a "loving and caring parent and grandparent".
"His family are heartbroken that they will not be able to share the rest of their lives with him."
After his arrest four weeks later, McEachran initially lied and denied about his involvement to police.
He'd shown no remorse, aside from his early guilty plea, the judge noted.
Justice Hollingworth said the Warragul-raised McEachran was exposed to violence and deprivation from an early age.
His rehabilitation prospects were "poor", given his lack of education and employment, and an "extensive" criminal history including drugs, weapons and multiple counts of violence, the judge noted.
McEachran had been in and out of prison since he was 18. In that time, he'd failed to address his long-standing drug abuse issues despite numerous counselling and treatment orders, the court heard.
McEachran was jailed for up to nine years and nine months. He will be eligible for parole after serving seven years.
His term includes 740 days in pre-sentence detention.
The co-offender Douglas has also been sentenced after pleading guilty to armed robbery.