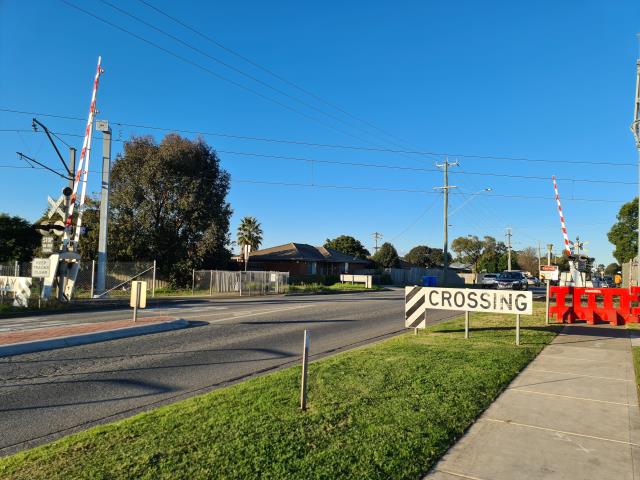 The Level Crossing Removal Project team is set to begin 24-hour works on the Cranbourne Line next weekend which will result in the temporary closure of a section of Camms Road.
Camms Road will be closed to all vehicles, cyclists and pedestrians during the 24-hour construction period from 11pm Friday 8 July to 7am Monday 11 July, between Fairfield Street and Sharpe Street.
Crews will install drainage, signalling, lighting and fencing, and perform platform rectification works on the rail corridor between Dandenong and Cranbourne Stations.
An access pad will also be installed at Camms Road. Minor substation, service proving and drainage works will be completed.
Locals have been warned they may notice higher levels of noise, lighting towers and construction vehicles moving to and from the works area.
"Crews will take every measure to reduce impacts on nearby homes and businesses," the Level Crossing Removal Project Team said.
Local traffic will detour via Duff Street while through traffic will detour via Thompsons Road and Sladen Street.
Some sections of on-street parking will also be closed during this period on Fairfield Street and Station Street.
Bus routes with stops along Camms Road between Monahans Road and the South Gippsland Highway will not be serviced during the construction period, with shuttle busses available to take passengers to alternative stops.
Buses will replace trains between Westall, Pakenham and Cranbourne for the weekend of 9 and 10 July.
For more information, head to bigbuild.vic.gov.au/library/level-crossing-removal-project/rail/clu