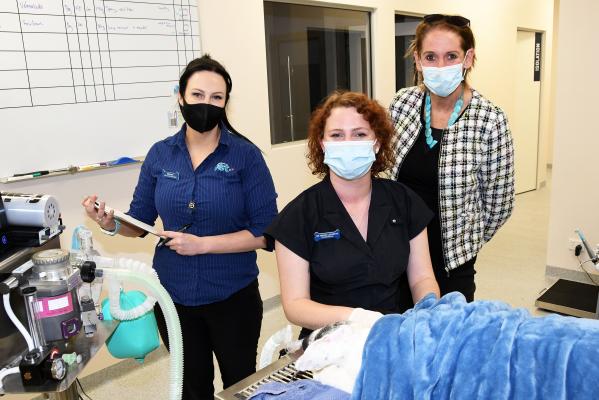 By Jamie Salter
Pet Medical Crisis (PMC) is not your run of the mill charity, and its name does not give too much away about what it does either.
The registered, not for profit charity is helping aged people who can not afford the cost of veterinary care, in order to save the lives of their pets.
Founder and registered nurse Jennifer Hunt said she had the idea to start the charity after her border collie needed an expensive spinal surgery.
"Pet owners unable to afford the cost of veterinary care and raise the funds in a short period of time are often placed between the rock and hard place with heart wrenching sadness," she said.
"Pets can suffer pain, sepsis, have multi organ failure and premature death.
"Most people can't take on loans and if it's something easy, we can take it on for free."
PMC is approaching its 1,000th case of pensioner's pets assisted.
The charity is also helping pensioners and disadvantaged pet owners who can not afford veterinary care by launching a dental scheme funded by PETstock Assist, with a service available at Clyde North PETstock Vet.
A three year contract with PETstock will offer 80 dental services a year – subsidised up to $1,000 per case.
The Clyde North clinic will operate every second week under veterinary nurse Taylah Locastro, to tackle one of the most requested services.
"Some of the biggest challenges we have in veterinary care is funding, especially for pensioners, and their pets are what keeps them going," Ms Locastro said.
"This is a fantastic partnership and to be able to help these people and Jennifer is really beautiful."
Over the past 12 years, PMC have seen the increase of dental problems which could have been avoided or eliminated with early intervention.
Ms Hunt said the charity will fund veterinary care from anywhere in Victoria.
"Frequently a pet is their only reason to get out of bed in the morning and to keep going," Ms Hunt said.
Disadvantaged pet owners can apply to Pet Medical Crisis to see if they qualify for assistance to get their pet's dental done.
To apply, visit the Need Help page at petmedicalcrisis.com.au