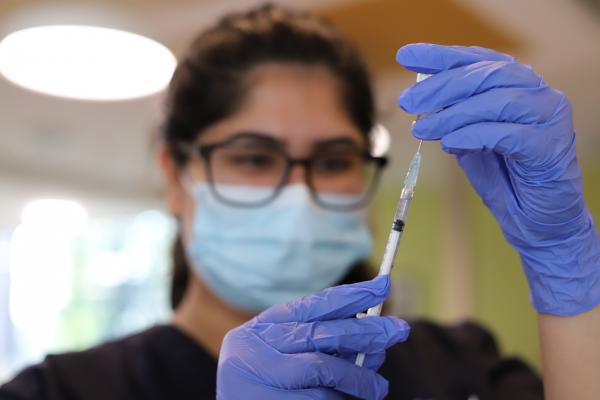 By Danielle Kutchel
A new vaccination hub opens this week at the Cranbourne Turf Club as the Victorian Government ramps up the vaccine rollout across the state.
From Tuesday 4 May, those over 50 will be able to visit the hub at 50 Grant Street, Cranbourne, to receive their AstraZeneca vaccine – the recommended vaccine for all Australians aged 50 years and over.
The opening comes as Phase 2A of the vaccine rollout begins, which includes anyone over the age of 50.
According to Professor Rhonda Stuart, medical director infection prevention and epidemiology at Monash Health, the vaccines will be delivered by Monash Health employees "with support from other experienced immunisers".
"Walk ins are welcome at the Cranbourne high-volume vaccination clinic, but there could be a brief wait during busy periods," she said.
"We encourage everyone to call the Victorian Government's booking line on 1800 675 398 to secure a spot."
The vaccine hub is located in one of the buildings at the Turf Club site, with signs and guides available to direct people to the right spot.
Vaccination is free, and the AstraZeneca vaccine is considered safe and effective.
Two doses are required and should be delivered 12 weeks apart to create the best immune response and protection.
"When our Cranbourne clinic opens on Tuesday 4 May, I'd encourage anyone who is eligible to book in their vaccine," Ms Stuart said.
"Getting vaccinated will protect you, those you care for, and those in the community. Vaccination is our key to returning to the way of life we know and love."
The Cranbourne vaccination clinic will be open from 9am-5pm, seven days a week. Walk ins are welcomed between 9am and 4pm daily.
To learn more, visit https://sephu.org/covid-vaccination/