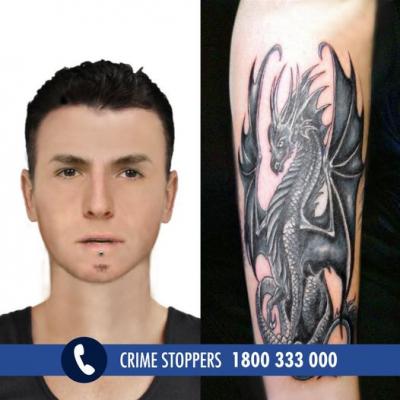 By Gabriella Payne
An electric bike robbery that occurred in Cranbourne in broad daylight recently has left police searching for the thief, who has been described as a man with a dragon tattoo.
At approximately 12.20pm on Thursday 11 February, the offender allegedly approached the victim, who was riding through a park at the intersection of Ballarto Road and Botanic Drive with their Trek Powerfly 5 e-bike.
The offender then allegedly pushed the victim to the ground before stealing the $4,900 e-bike and riding off.
A detailed description of the offender was provided to police and an image has been released to the public in the hopes of catching the culprit.
The thief is described as being a Caucasian male, aged approximately in his mid 20's with short dark hair and is about 5"5 or 165 cm in height.
He was wearing a black t-shirt at the time of the incident and has an easily distinguishable dragon tattoo on his left forearm.
Police would like to speak with the man pictured below, as they believe he may be able to assist them in their investigation.
Anyone with information about the theft is urged to contact Crime Stoppers on 1800 333 000 or submit a confidential online report at www.crimestoppersvic.com.au