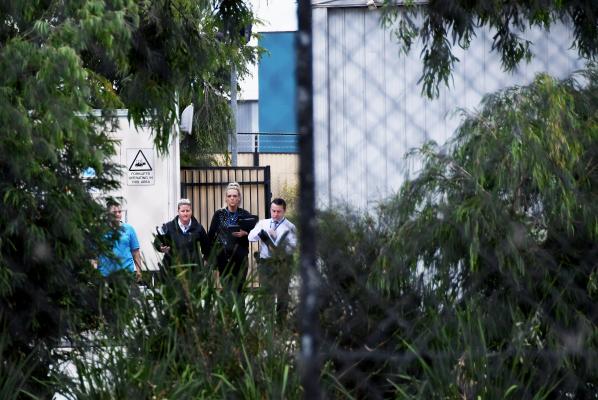 By Mitchell Clarke
A gunman dressed in camouflage clothing has been charged after he allegedly kidnapped a young woman and threatened her with an assault rifle at the Cranbourne West Lost Dogs' Home.
A 44-year-old Langwarrin man, was charged with kidnapping, false imprisonment, aggravated burglary, armed robbery and firearm offences following the "traumatic" incident on Monday night, 11 January.
The victim, a 23-year-old animal ranger, had just parked in the carpark off Thompsons Road when the man allegedly ambushed her at about 10.45pm.
At first, the victim mistook the armed offender for a police officer, but he allegedly began making demands before pointing a firearm to his victim, detective senior Sergeant Glen Close told reporters on Tuesday.
"He basically asked her to comply with his directions otherwise he'd shoot her," S/Sgt Close said.
It's then alleged he lead her into the shelter and bound her with cable tyres before asking her about cats.
"He was asking about where the cats are stored and talking about that he doesn't like that animals are killed. He seemed to sort of have the belief that animals are potentially treated in a cruel way and are potentially killed at the premises," S/Sgt Close added.
The victim, who wasn't physically injured during the incident, was able to free herself before raising the alarm.
"To be confronted like that, in a dark, sort of remote location … (she's) obviously very traumatised but otherwise OK," S/Sgt Close said.
No animals were harmed or taken during the incident.
Lost Dogs' Home spokeswoman Suzana Talevski said the organisation was "shocked and extremely concerned" about the incident.
"The Home has a zero tolerance policy when it comes to violence against our staff in any shape or form," she said.
"Our main priority is the welfare of our staff and we are providing all the support possible to the animal transport team member who was a victim in this horrendous ordeal.
"The Lost Dogs' Home is working with Victoria Police on this matter and thanks the community for their outpouring of support for our staff."
A large police presence, including members from the Critical Incident Response Team (CIRT) and the Dog Squad, descended on the animal shelter on Monday night in search of the man.
Detectives remained on scene on Tuesday before police confirmed a man was being questioned.
He was later charged with kidnapping, false imprisonment, aggravated burglary, armed robbery and firearm offences.
Police also executed search warrants in Langwarrin and Carrum Downs as part of the investigation, and seized three firearms.
The alleged offender was remanded in custody and was due to front the Melbourne Magistrates Court on Tuesday afternoon. He hadn't yet appeared in court at the time of print.