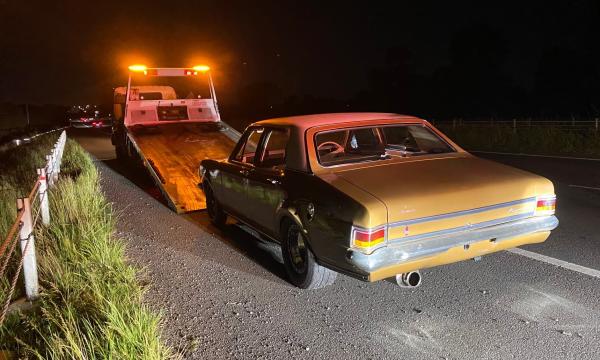 By Mitchell Clarke
A vintage Kingswood, which was once familiar with the racetrack, is headed straight to the impound yard, after its driver was allegedly caught travelling 70km/h over the speed limit.
Greater Dandenong Highway Patrol officers nabbed the Holden HG Kingswood on Thompsons Road in Lyndhurst, just after midnight on Tuesday morning, 3 November.
It's alleged the driver, a Berwick man, was caught travelling at a whopping 160km/h in a 90km/h zone.
According to a Victoria Police statement, the 31-year-old driver allegedly claimed he was "baited" by another car, prompting him to engage in a drag race.
The car, which was once used on the race track, is set to be impounded for a month at a cost of $1038.
Meanwhile, police say the driver can expect to be charged with speeding offences.
He's set to front a Magistrate at a later date.