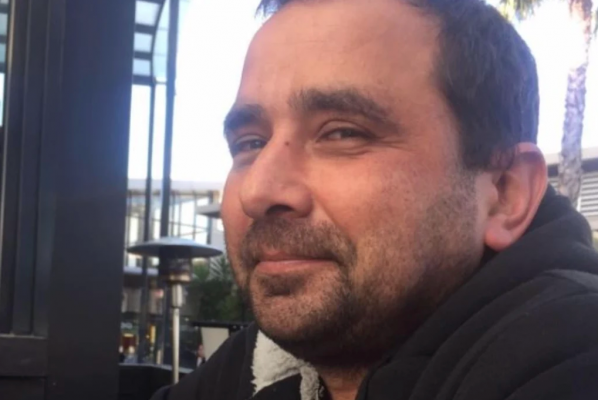 By Brendan Rees
A man has been charged over the death of 47-year-old Michael Mammone whose body was found in a car park near a Cranbourne primary school last month.
Mr Mammone's body was found by passers-by in a carpark at the Donnelly Reserve car park on Lesdon Avenue, opposite Rangebank Primary School, about 7am on Friday 26 June.
Almost four weeks later police arrested 42-year-old Christopher McEachran of Carrum Downs on Thursday morning 23 July.
He was subsequently interviewed and charged with murder and armed robbery and briefly fronted the Melbourne Magistrates' Court on the day of his arrest.
Mr McEachran's next hearing will be on 12 November at Melbourne Magistrates' Court for a committal mention. No application for bail was made and he will remain in police custody.
Court documents show police accuse Mr McEachran of robbing Mr Mammone of his BMW sedan worth $8000 while in possession of a knife before Mr Mammone was murdered on the 26 June.
Mr Mammone's daughter Brodie Mammone said her family was devastated and had no idea why someone would want to kill her much-loved father.
Following the arrest, Ms Mammone said it had brought some relief to her family and praised detectives for their efforts but added: "We still have a long road ahead of us to put this to rest.
"To finally have some sort of solid information and significant closure is a relief, we've been waiting for what's felt like such a long time to have this weight off our shoulders but it's not over yet," she said.
"We can't thank the detectives enough for their dedications to this case, to think we started off with barely a time line just 29 days ago, to now having the justice day deserves served."
Ms Mammone said she had been in contact with detectives but they were yet to reveal any known motive for the murder at this stage.
"There's no information released to us in regards to motives, witnesses, others involved as of yet."
Ms Mammone described her father as "a very quiet, compassionate soul" who would "do anything" for his two granddaughters, and "will never be at peace not knowing how or why this has happened".
She said her sister had plans of him walking her down the aisle at her wedding and "wishes dad could still be here to experience this new journey with her".
"The pain in not knowing his final thoughts, his suffering and his last moments is unbearable.
"They took away a son, a brother, an uncle, a dad, a grandfather. They've taken away a man who needed to be here to witness first steps, birthdays, marriages and Christmases."
Mr Mammone's 2008 BMW 118i sedan was found in Miller Court in Cranbourne – less than one kilometre from where his body was discovered dumped the day before.
His body was found near a mound of bark close to the reserve where detectives and forensic officers had established a crime scene.
Neighbours expressed their shock of the incident, describing the area as usually quiet. They also weren't aware of what had unfolded until detectives knocked on their doors on the morning Mr Mammone's body was found.