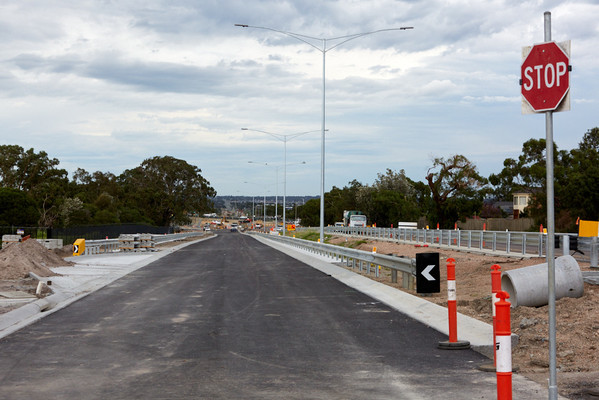 New traffic lights at the intersection of South Gippsland Highway, Hallam Road and Evans Road will be switched on from this evening, Friday 5 June.
While the intersection will be open to traffic, ongoing wet weather has delayed some work. This means there'll be further disruptions to the way you travel over the next few weeks.
Evans Road will remain closed until Sunday 14 June while crews finish asphalting the new section of road and line-marking.
Motorists can use the South Gippsland Highway to get around the Evans Road closure.
There will also be some lanes closed on Hallam Road, Evans Road and South Gippsland Highway from now until the end of June while landscaping and minor works are finished.
Meanwhile, lanes closed in both directions between Lynbrook Boulevard and Golf Club Road for upgrade works until Monday 8 June. Delays are likely through the morning and afternoon peaks.
In other works, one lane will close in each direction between the South Gippsland Highway and North Road for upgrade works until late-June. Inbound lane closure from 9am to 6pm. Outbound lane closure from 6am to 3pm. Delays likely.