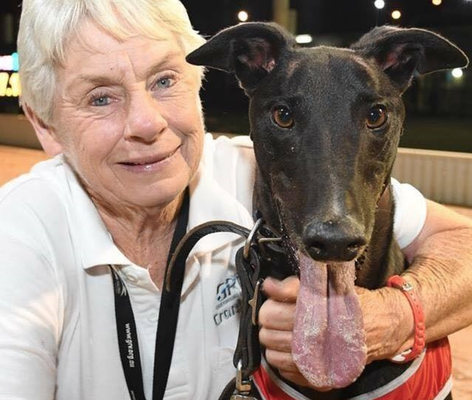 By Brendan Rees
A young woman has been charged over the murder of a renowned greyhound trainer who was found dead in her Devon Meadows home.
Emergency services were called to a property on Cross Road about 10am on Tuesday 26 May where the body of 69-year-old Karen Leek was discovered.
A 25-year-old Berwick woman was arrested on Thursday morning 4 June and subsequently interviewed by police.
Homicide Squad detectives have charged the woman with one count of murder and she will face Melbourne Magistrates' Court today (Thursday 6 June), Victoria Police spokeswoman Natalie Webster said.
In a statement issued, the Greyhound Owners Trainers and Breeders Association said it had been "deeply saddened" by the news of Ms Leek's death, describing her as a "greatly respected and successful trainer" and someone who "provided support and guidance to many others making their way in greyhound racing".
"Karen loved her dogs, was a selfless friend and mentor to many and will be greatly missed by her many friends and colleagues," the statement said.
Greyhound Racing Victoria (GRV) said also posted a statement on its website saying the industry had been "devastated" to learn of Ms Leek's sudden death.
"Karen was one of the most respected people in greyhound racing, recognised for her success as a breeder, rearer and trainer," the statement said.
Ms Leek grew up in Warrandyte where her family owned the general store, and was introduced to greyhound racing at just 13 years of age.
Throughout her successful career, Ms Leek's Devon Meadows property has been the breeding ground for some of the superstars of Australian greyhound racing.
Before charges were laid against the woman, Homicide squad detectives had been trying to determined what led to her final moments – as the "exact circumstances are still to be determined," according to a statement issued by Victoria Police.
Victoria Police Chief Commissioner Graham Ashton said on 3AW that officers had been carrying out an "intensive" investigation into Ms Leek's death which he described as a "very violent crime".