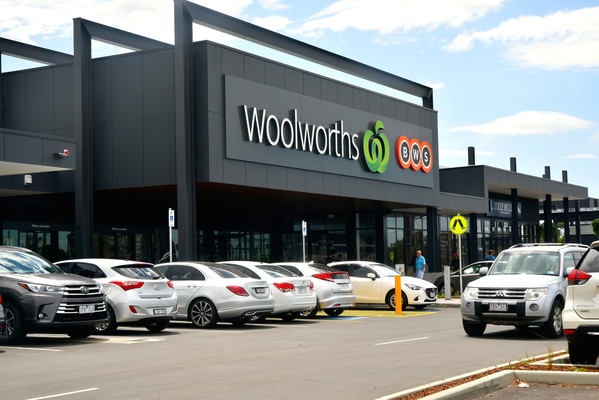 Woolworths has expanded its community hour and introduced new social distancing measures to uphold public safety amid the coronavirus pandemic.
From Monday, 30 March, the supermarket giant's dedicated 'community hour' will continue from 7am-8am for the following groups:
• Seniors and People with a Disability – Monday, Wednesday and Friday
• New Emergency Services and Healthcare Workers – Tuesday and Thursday
Woolworths teams on checkouts will now rotate every two hours to ensure face-to-face interactions are limited to keep everyone safer.
Woolworths is asking customers to pack their own shopping bags at the checkout as a further protection measure for both store teams and customers.
If a customer's shopping bag is not clean, Woolworths will replace it for free.
This in addition to social distancing measures implemented by Woolworths earlier this week including:
• The rollout of plexiglass screens across our manned checkouts as an additional safeguard for our team members and customers.
• A store greeter to wipe down baskets, trolleys and inform customers of recent changes, such as social distancing cues including keeping 1.5m apart, adjusted trading hours and product limit information.
• Closing some registers in the self-serve and express check outs to provide additional space between customers in those areas.
Encouraging customers to use tap and pay wherever possible.
• Additional deep cleaning and hygiene processes and security guard coverage across every store.
Woolworths supermarkets managing director, Claire Peters said: "The safety and health of our teams and customers remains our top priority as we continue to support the essential food and grocery needs of the Australian community."
"Our social distancing measures have been well received by our customers and team members to date and we're grateful for the community support of this important public health effort."