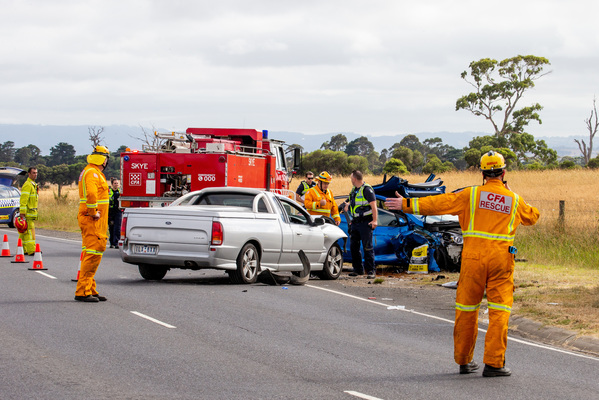 By Brendan Rees
The Western Port Highway will receive lifesaving barriers next year as part of a State Government campaign to curb the road toll.
It comes as the number of lives lost on Victorian roads this year has reached 246 – prompting Minister for Roads, Road Safety and the TAC Jaala Pulford to say it's been an "absolutely devastating year on our roads."
"Next year we'll be reaching more communities than ever before with hundreds of new road safety upgrades getting underway – including more lifesaving barriers on our highest-risk roads," she said.
In 2020, more than 340 kilometres of new safety barriers will be installed to prevent head-on and run-off-road crashes – in addition to over 2,300 kilometres of barriers already installed on the highest-risk roads.
The Western Port Highway, which stretches about 30km from Lyndhurst to Somerville, is among many to be targeted in the state's most dangerous roads and intersections.
An additional 1,600 kilometres of rumble strip line-marking will be rolled out across the state to alert drivers if they begin to accidentally veer out of their lane.
Local roads will also be made safer at 15 regional towns with funding provided to councils for improvements including speed humps, small roundabouts and intersection upgrades, while another 90 towns will receive eye- catching signs and line-marking at entrances to remind drivers they are entering a town and need to slow down.
All these upgrades are part of the $1.4 billion Towards Zero Road Safety Strategy.