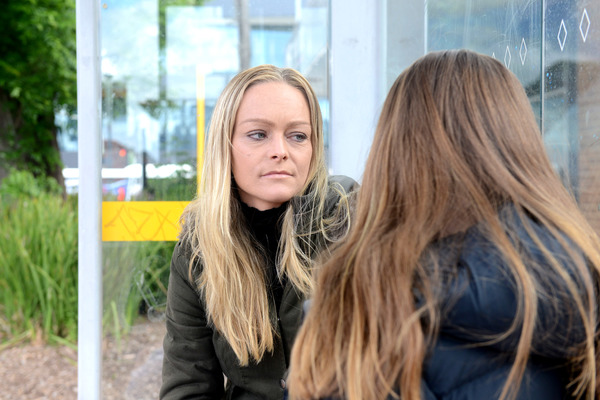 By Brendan Rees
A Cranbourne mother whose teenage daughter was attacked at a bus stop has started a petition calling for authorities to install CCTV cameras.
April Pearce said her 13-year-old daughter had been left traumatised school after a group of girls punched her to the back of her head on Lyall Street on Wednesday 16 October.
She said her daughter had just got off the school bus about 3.30pm when she was set upon by the thugs, described of African appearance.
Her 15-year-old brother and his friends tried to barricade the bus door in an attempt to stop her attackers from entering the bus.
She managed to escape and call her mum, who then picked her up nearby and called police.
According to Ms Pearce, her daughter has been targeted by the same girls for two years.
"I stood up to them a couple of times and said 'Why are you doing this to my daughter?" she said.
"They said 'Oh she's done nothing, we just hate her and we hate you'," she said.
Ms Pearce approached one of the bandit's mothers, whose daughter stopped the bullying but the others "have kept going."
She added the girls have pushed her and threatened to slice her throat.
The girls have tried to steal her daughter's jacket and phone, with about 20 incidents occurring at the bus stop in the past two weeks, Ms Pearce explained.
"Every day my children come home and tell me about people trying to roll other children for their shoes," she said.
A petition calling for CCTV cameras on Lyall Street has garnered nearly 700 signatures to stop the violence.
Casey manager of safer communities Caroline Bell said council was reviewing the CCTV within the municipality and "we're in the process of developing a policy management plan on the use and placement of CCTV cameras in public spaces."
"Lyall Street in Cranbourne and surrounds will be considered as part of this process. In the interim, Victoria Police and Council will conduct a safety audit in Lyall Street, Cranbourne near the bus interchange," she said.
Casey local area commander Inspector Donald Brown police were investigating the incident at Lyall Street as well as further reports of public order issues at this location.
"Cranbourne police have increased their patrols of the area and will continue to task their resources to where they're needed most," he said.
"Police will continue to target those committing offences and are working hard to hold them to account."