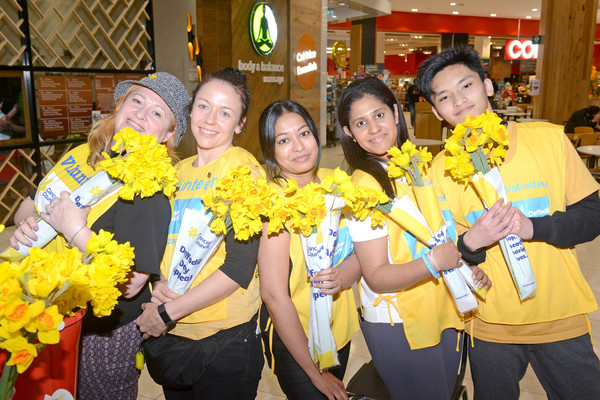 By Brendan Rees
Alisha Hill would do anything to raise money for cancer research.
The Clyde resident volunteered for the Daffodil Day Appeal where she and other volunteers held a fundraiser stall at Cranbourne Park Shopping Centre on Friday 23 August.
"I lost my nan to cancer and also my boyfriend's father," she said.
"I raise money throughout the year and do different fundraisers myself to help the Cancer Council but I just thought I could give my time and help out at the stall."
They raised $1376.40 through the sale of daffodils, pins, pens, key-rings, magnets, footballs and donations.
"A lot of them just actually donated money; didn't want to buy any merchandise … which was really nice," Alisha said.
This year, Daffodil Day celebrates 33 years of turning Australia yellow, with Cancer Council Victoria aiming to raise more than $800,000 for cancer research, and recruit 1,800 volunteers to staff around 220 sites on Daffodil Day.
To donate, visit www.daffodilday.com.au or call 1300 65 65 85.