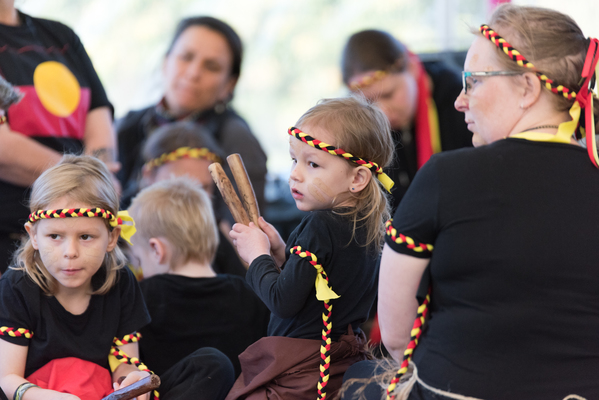 Families gathered for Naidoc celebrations at the Cranbourne Gardens on Wednesday 10 July where they immersed themselves in Indigenous language, dance, storytelling and hands on activities.
This year's festivities are centred on the theme of 'Voice. Treaty. Truth. Let's Work together for a shared future'' which celebrates more than 65,000 years of the Indigenous voice
The highly sought after women's dance group, Djirri Djirri, returned to Cranbourne to share their passion and skill with a performance and workshop. Guests also heard storytelling and music from cultural educator, Ron Murray.
There were also speciality workshops in Indigenous dance and games, damper making, gumnut necklace craft, as well as a free barbeque. Aboriginal staff led Indigenous knowledge tours, Indigenous language and plant uses workshops.
A family-friendly event that celebrated Indigenous culture, NAIDOC created opportunities for cultural learning for both Aboriginal and non-Aboriginal community members from the Southern Metropolitan Region and beyond.
Visitors enjoyed the warmth of the large fire pit and Wayapa Wuurrk wellness workshops, which encouraged mindfulness and connection to country.
The day also marked the United Nations International Year of Indigenous Languages.