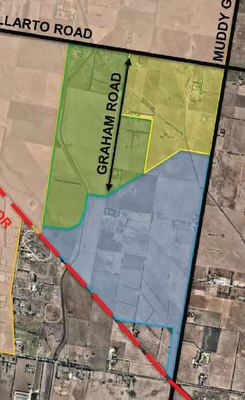 By Andrew Cantwell
Casey City Council will move quickly to secure three farmlets at Clyde for a future sporting park – as part of a massive future sporting and recreational precinct, south of Ballarto Road.
The recently approved planning scheme amendment C257 will allow Casey to compulsorily acquire land totaling just over 82 hectares for a new Clyde Park Sports Precinct.
Planning for the sporting facilities – to include baseball, softball, rugby and soccer – is still some time off, but Casey will move to scoop up the land now to lock in the purchase price.
The State Government and Melbourne Water also plan purchases in the neighbouring area for a new Clyde Regional Park and Melbourne Water retarding basin – the three purchases are almost 400 hectares in total.
A recent council report on the proposed purchase noted the sports park was not yet listed in the 10-year capital works forecast.
But the council hopes that the proximity to the State and Melbourne Water developments will allow some shared carparks, footpaths, lighting and the like, leading to cost savings.