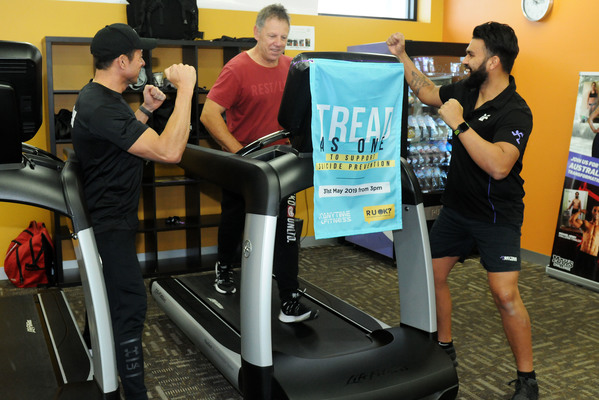 By Danielle Kutchel
Anytime Fitness Cranbourne hit their target in their annual 24 hour treadmill challenge, run from May 31 to June 1.
The gym raised $804 towards the national franchise's fundraiser for R U OK, more than their target of $700 – a result Cranbourne manager Jason Maurice said they were "really happy with".
Around 20 runners helped raise the funds over the 24 hours of the challenge.
"One member told all his friends and family to come and sponsor him, and the more they donated the longer he ran!" Mr Maurice said.
Some members chose to do more than running, with participants doing lunges on the treadmill in their bid to contribute to the cause.
Mr Maurice said he even brought his dog in to run with him, although she preferred to stay off the treadmill.
"Members really got behind it which was good to see," he said.
"Every dollar counts, but I'm really happy that we got to our target and above and beyond it."