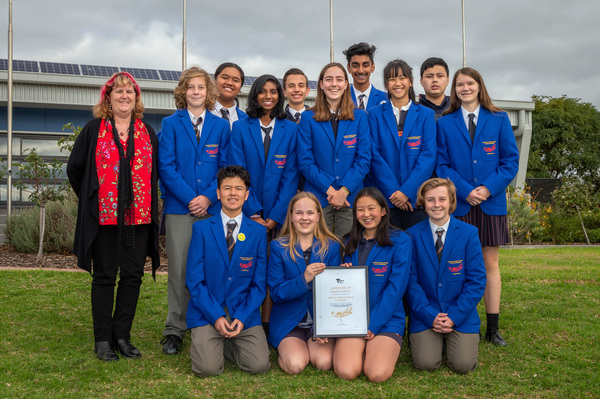 By Brendan Rees
Fifteen Year 9 students of Cranbourne North's Alkira Secondary College have been recognised after venturing to China for a life-changing leadership program.
They recently returned from their exciting trip where they lived and attended a school in China after being selected for the Victorian Young Leaders to China Spring Program 2019.
For six weeks, the students studied Mandarin in Beijing and Shanghai, and took part in excursions to cities and attractions including the Summer Palace, Great Wall, Shanghai Zoo, Shanghai Tower, and shopping on Nanjing Road.
They also participated in cultural classes, and attended some local classes such as maths and science.
The 16 March to 25 April trip was designed to prepare them to live and work as citizens and future leaders in an inter-connected global community.
On Wednesday 15 May, the students were presented with their certificates at Alkira Secondary College, in front of a number of visiting principals from Chinese secondary schools.
The students have committed to run a program called 'Learning Chinese Matters' and run activities with local primary schools.
One of the highlights was the buddy program where the Victorian students spent time with their Shanghai buddies.
Ali described one meal experience: "Even though I was full, they were still telling me to eat, as they didn't want their guests to go hungry. This showed me how much they loved and respected their guests."
"After the visit – my buddy's mother is still texting me every night and asking me how I am doing with Chinese and to ask her anything, anytime if I have any questions," she said.