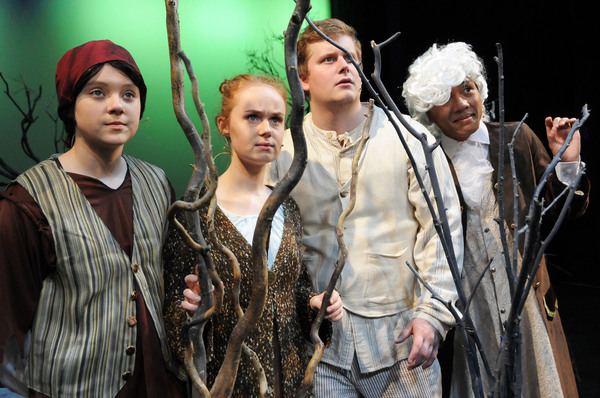 By Brendan Rees
A school holiday entertainment featuring all your beloved fairytale characters is set to grace audiences at the Cranbourne Community Theatre.
BATS Theatre Company is presenting 'Into the Woods Jr' at the 260 seat venue, on-site at Cranbourne Secondary College.
Mel Bouette, who is directing along with Susan Collier, was thrilled to see over 140 people at the opening night show on Tuesday 9 April.
"We have really enjoyed working with such an energetic and talented cast over the last few months," she said.
"The costumes and sets are fantastic and everyone who attended opening night said that the whole show was funny and entertaining."
The award winning musical is based on a baker and his wife who try to break a witch's curse so they can have a family.
Along the way they meet with many fairy tale characters from stories such as Jack and the Beanstalk, Cinderella, Rapunzel and Little Red Riding Hood.
Shows will be held on Thursday 11 April at 1pm and 7pm, and Friday 12 April at 1pm. Tickets are available at the door, or at www.batstheatre.org.au.
If you miss out this time, the next school holiday show for families will be 'Hairspray Jr' in September. BATS will also be performing 'The Vicar of Dibley in July' for adult audiences to be entertained.