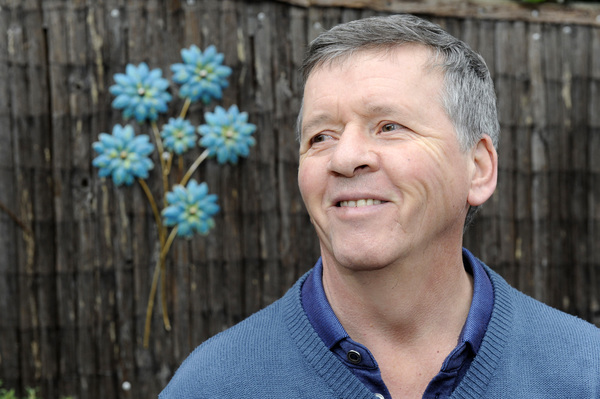 By Brendan Rees
John McKenzie chooses to remain positive, no matter what's thrown at him.
The Lyndhurst man who has Parkinson's disease developed a life-threatening infection following his first Deep Brain Stimulation (DBS) operation, but he didn't give up.
He booked himself in at St Vincent's Private Hospital to try again.
"It's quite a confronting operation. In having said that, I had no hesitation in going back for a second go," John said.
Since the operation, John says it's "definitely the best I've felt in 10 years, no doubt about."
"I was more than happy to accept the risks associated for the benefits that I'm getting."
DBS is a surgery to implant a device that sends electrical signals to brain areas responsible for body movement.
John, who is the founder of Parkinson's Peer Support Group in Cranbourne, says he has begun to feel "normal again" since the six-and-half hour surgery on Wednesday 5 December.
He says while exercising today he has "no muscle fatigue and "no slowness."
"If I had done 15-20 minutes at the gym before the operation my legs would've have started feeling like led.
"I have to reinvent normal because I can't remember what it is," he added.
He said over the next three months it will be "trial and error" in finding "a fine line between the amount effects of the stimulation you get from the implants and the medication you have to take."
For those with Parkinson's disease considering DPS surgery, John says it's an "absolutely a very personal decision."
"I would say do your research, do it thoroughly, consider all the risks and make it a decision.
"I was more fascinated by the science behind the operation rather than the operation itself."
Parkinson's Victoria, which has launched its Christmas Appeal, plays a vital role supporting people like John to live the best life possible.
To donate visit https://www.parkinsonsvic.org.au/