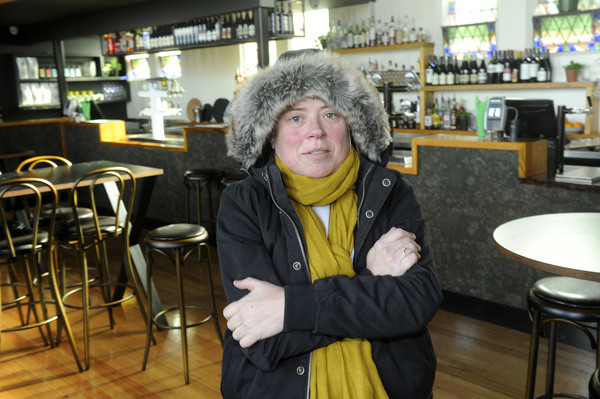 By Brendan Rees
The Amazing Grace café in Cranbourne could be running air-con just in time for summer after energy heavyweight AusNet Services promised to upgrade their power supply.
Since opening its doors in April, owners Paul White and Vanessa Dixon have been playing a waiting game with AusNet to increase their power supply.
"If we run the heating now we would surge the kitchen out," Ms Dixon said. "We haven't had any heating for winter."
An AusNet Services spokesperson apologised for the inconvenience, saying the power supply would be upgraded by December, however an exact date had not been confirmed.
Ms Dixon say: "There's nothing sinister going on, I think they're just really busy."
Meanwhile, the owners have been hit with whopping power bills for nearly $10,000 a month under a domestic kilowatt rate.
Mr White says AGL have "verbally told me they'll back-date" power bills and refund anything they were overcharged.
"I can't do anything about it until this new meter gets installed," he said.
"If they do try and charge me the domestic rate I'll definitely be ringing newspapers."
Ms Dixon says "there's no doubt in my mind" they've lost customers who froze during winter.
"We should be going loss of income but we can't be bothered with solicitors," she says.
But Mr White added: "If you go to VCAT the judge will just turn around and say 'It'll just be cheaper for you to put up with it.'"
"Where's the justice in that?"
Casey councillor Amanda Stapledon led an urgent business motion at a 17 July council for the matter to be resolved with AusNet as it was having a "detrimental impact" to the café.