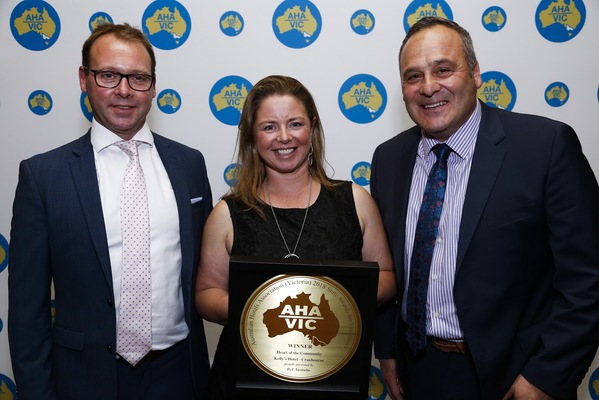 By Brendan Rees
Cranbourne's Kelly's Motor Club Hotel has won a prestigious state award.
The popular watering hole took out the Heart of the Community award during the Australian Hotels Association State Awards for Excellence on Tuesday 20 November.
Kelly's was honoured at a gala dinner in front of 1130 guests and professionals of the hotel industry in Melbourne.
Kelly's Motor Club Hotel, which was also a Finalist for Burger of the Year, is a fourth generation hotel dating back to the early 1900s.
Hotel manager Michael Goldie said the team was surprised.
"It's huge," he said, attributing the hotel's success to the quality of its 90 staff.
"The majority are young local students working to supplement their future education."
He said the hotel encouraged casual dining under the motto "it's more fun to eat at Kelly's than drink in a restaurant!'"
"The idea here is to enjoy yourself"
Mr Goldie, an employee of 40 years with Kelly's Motor Club Hotel said "Cranbourne has changed dramatically now from what it was 30 years ago – such a big place."
Kelly's also provides scholarships for students transitioning from primary to high school in the local area.
"Some of them of them will get an award as an incentive to say you did really well in whatever subjects – keep going," Mr Goldie said. "And other ones will be money to assist with shoes, uniform and things like that."
"It's a family pub and do intend keeping the current environment."