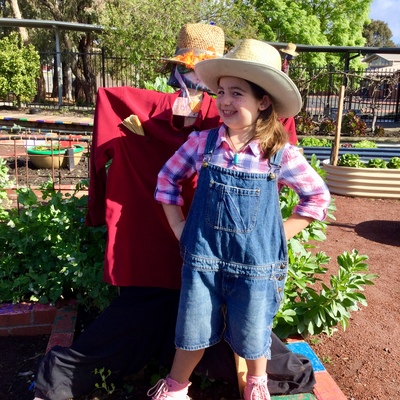 By Brendan Rees
She may be pint-size but that was no hindrance for Sarah New who took on a big idea to make a difference.
The eight-year of Cranbourne West Primary School saw the hardship farmers were facing in tough drought conditions as she was watching the Sunrise program, and decided she had to help.
She spoke to her mum, Kristen New who encouraged her to write down some ideas and speak to the principal.
"She was like 'I think we need to do something for the farmers and it's really sad for the animals'," said Ms New.
Sarah came up the idea of the school dressing as a farmer for a day to raise funds for drought-stricken farmers across the country.
Principal Andrew Bergmeier "loved the idea," Ms New said.
"She's a very thoughtful little kid," she added. "She's always thinking of others."
"She just thought the whole scenario was a bit sad and she needed to do something."
The school got on board with Sarah's idea with her schoolmates coming together on Friday 7 September, donning their best farmer outfits, complete with flannel shirts and straw hats. They also brought along a gold coin donation.
The day help raise $1023 which will be distributed by the Country Women's Association.