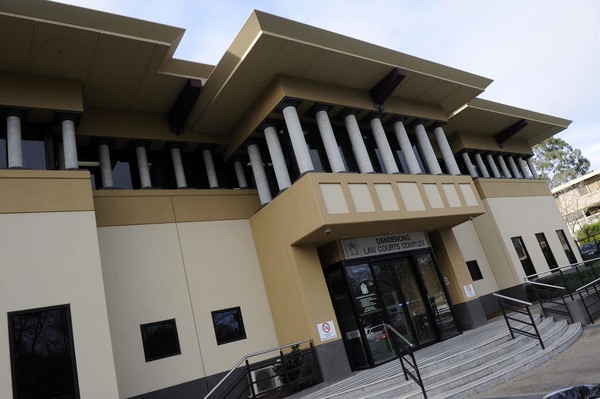 By Cam Lucadou-Wells
A Cranbourne man has completed anger therapy after a "shameful" bashing of another driver at a Lyndhurst service station, a court has heard.
Nick Kouloktsis, 42, claimed his road-rage was provoked by the other man driving aggressively and cutting him off on Western Port Highway on 6 March.
He pleaded guilty at Dandenong Magistrates' Court on 1 October to recklessly causing injury.
At the Coles Express servo, the pair got out of their cars and the victim tried to explain himself, according to police.
Kouloktsis hit the other driver in the face, before the pair scuffled on the ground.
At one point, Kouloktsis stood up and kicked the prone victim in the kidney region.
The victim tried to shield himself from further attack and didn't retalitate, police told the court.
He later visited a medical clinic, nursing bruised ribs, arms and legs, as well as cuts to his face and four loosened teeth.
Kouloktsis's lawyer told the court that the victim's injuries "healed quite readily".
He said the victim had been driving in an "aggressive" manner, trying to overtake the "normally affable" Kouloktsis.
The victim pulled alongside Koulktsis on the highway, "gesticulating" and "clenching a fist". He then "cut him off and almost caused an accident", the lawyer said.
"Mr Kouloktsis then reacted in a way that was entirely inappropriate," the lawyer conceded.
"It would have been best to take a registration number and contact police.
"He is normally affable … his problem is when the fuse is lit."
Since the assault, Kouloktsis had completed group anger therapy, and was being counselled by a psychologist.
The factory floor manager found the ongoing counselling was "of benefit", the court heard.
Magistrate Pauline Spencer said she considered jailing Kouloktsis for the "shameful act", particularly attacking a person on the ground.
"There was some lead-up to this, but it was only words, gestures, actions on the road.
"You have two choices: let it go or let the police deal with it."
Ms Spencer said assault victims don't just suffer physical injury but mental scarring as well.
"I'm a bit concerned there's a history of violent offending, albeit 11 years ago."
Kouloktsis was convicted and sentenced to 150 hours of unpaid work as part of a 12-month community corrections order