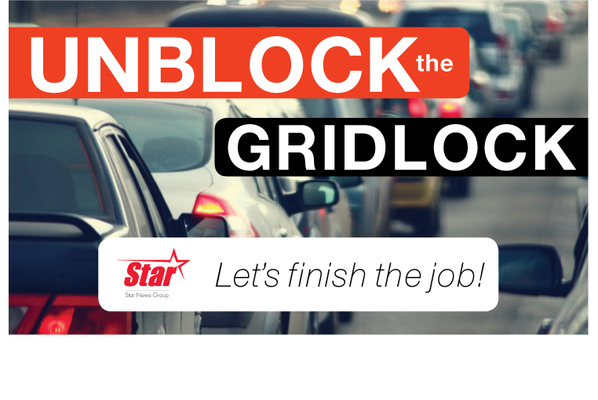 By Jessica Anstice
It seems like everyone has their own horror story when it comes to traffic congestion on Thompsons Road in Cranbourne.
"Travel time became that long that I've stopped using Thompsons Road all together other than to get on the South Gippsland Highway," Cranbourne resident Michael Pitts said.
"You would spend at least 30 minutes at the roundabout 2.5-3 years ago; I would hate to know what it is now.
"The most frustrating part is that the road could have been updated and duplicated 20 years ago and it has needed it for at least ten years now but they're only just doing it now."
Mr Pitts said the congestion issue can't be fixed with the widening of one road.
"All roads that run that direction for example Hall Road and South Gippsland Highway need to be upgraded," he said.
Cranbourne resident Marzhyie Limos Sheridan said, "I just want to share my frustrations every morning going to work and every afternoon going back home.
"It is ridiculous. The government should have anticipated the volume of the traffic beforehand instead of releasing permits to the land developers.
"Population is growing and constructions getting bigger. But roads for people are becoming smaller."
It takes Ms Limos Sheridan around 55-90 minutes during rush hour and 30-45 minutes at regular times.
"The construction needs to be finished as soon as possible," she said.
"Rerouting to other traffic like Hall Road doesn't really help as the volume of traffic from Cranbourne, Clyde, Clyde North, South Gippsland is so huge that the roads cannot contain anymore.
"The main cause is small roads for expanding, developing estates and traffic lights would help instead of roundabouts."
For Cranbourne resident Andrew Pispek, it takes 30-40 minutes to get from home to work in peak hour, when he only lives 12km away.
"What frustrates me the most are the delays; they are unnecessary. They have removed the level crossing and then they're adding two sets of traffic lights," Mr Pispek said.
"In general they need to widen Thompsons Road to at least three lanes each way."
Mr Pispek said the intersection at Westernport Highway needs to have an overpass and not traffic lights.
"Councils and governments need to plan better. We have all these new estates popping up everywhere but our infrastructure is still in the last century," he said.
"The way roads are done is such a waste of money."
Construction of the Thompsons Road Upgrade started in early 2017.
Works include duplicating a 10.7km stretch of Thompsons Road between Dandenong-Frankston Road and Berwick-Cranbourne Road and removing the level crossing near Merinda Park Station by constructing two bridges over the Cranbourne rail line, with three lanes in each direction and shared use walking and cycling paths.
"My work has me travelling all over Melbourne so it's bad everywhere to be honest, but in our local area, it's especially bad," Cranbourne East resident Chris Barnes said.
"We have a factory in Cranbourne West and it takes anywhere up to 20-25 minutes to just get across Cranbourne.
"I understand the works on Thompson's Road impacting on travel times but there is no way to avoid using Thompson Road to get there."
Mr Barnes said it's just not Thompson Road – its all roads around the area.
"Politicians and council love that Casey is the fastest growing area in Australia, yet the infrastructure has not kept pace," he said.
"Lack of foresight when estates are developed leads to small, single lane roads carrying so much traffic that it's unbearable. "In school times, to get from Clyde Primary School to Linsell takes 10-15 minutes – should be a five minute drive."
Mr Barnes said, "Narre Warren-Cranbourne Road should be dual lane up to South Gippsland Highway, Clyde Road should be dual lane up to south Gippsland Highway and the major roundabouts be changed to lights.
"Clyde Road is particularly bad in school times and the single lane road between Thompsons Road and South Gippsland Highway just gets flooded with traffic. When they add in roadworks, it doubles travel times.
"So, it must sound like a whinge, but to me the distinct lack of infrastructure planning of all parties including government, council and developers is impacting on the area."
Mr Barnes chose the estate developed on Clyde Road between Thompsons Road and Linsell Boulevard as an example. "Clyde Road was chaos but could see that it was partial dual lane. Why couldn't this dual lane be extended beyond that scope knowing that more estates would open up?" he said.
"Everyone I talk to feels the traffic is bad and add in the element of bad or nervous drivers on congested roads and it's very frustrating.
"Linsell Boulevard is a speedway at night and not a police patrol to be seen – it's to the point we are considering our options."
Botanic Ridge resident Terri McKenzie said, "During peak hour it can take me half an hour to travel from Evans Road and Thompson Road roundabout to South Gippsland Highway about half an hour and considering it is only three kilometres I think that is bad.
"Travelling from Dandenong going through the roundabout of Thompson Road the traffic is banked up for kilometres.
"The only solution I can see are overpass bridges to carry traffic as roundabouts don't work. The traffic and congestion in Casey is just infuriating.
"The roads in Cranbourne have not changed in 30 years but they have allowed the development to go crazy."