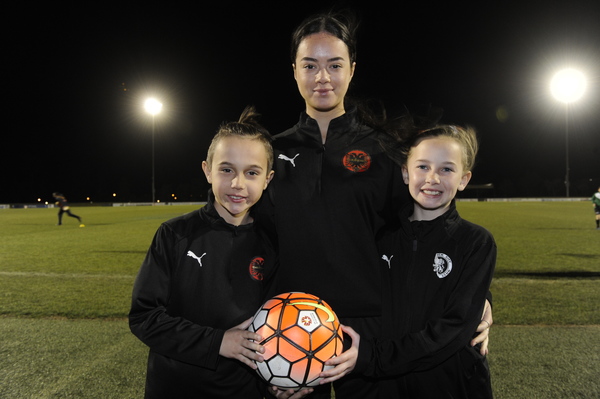 By Nick Creely
Casey Fields will play host to the majority of Team 11's home games in its debut A-League season if they are granted a licence to join the national competition.
The sporting precinct – which plays host to a raft of sports and is the home of Melbourne Demons' AFLW side and also has AFL pre-season matches at the site – will give Team 11 an readymade local option to host matches while the construction of a rectangular stadium next to Dandenong Train Station is completed.
The build time for the boutique stadium would be approximately two years, subject to A-League entry and State Government funding, meaning that Team 11 would need to find an alternative.
City of Casey mayor Geoff Ablett confirmed that they will host the Team 11 side for the majority of their matches.
"Casey Fields is already the premier regional sport, recreation and play precinct in Melbourne's south-east, known widely for its size and success in providing such a diverse mix of quality facilities for a range of sports and recreation opportunities," he said.
"We are confident that the intimate capacity, uninterrupted sight lines and ample standing room around the venue will provide a unique and enjoyable experience for A-League fans in the early evolution of Team 11."
Team 11 project officer Matt Windley said that it was extremely important to keep matches in the south-east.
"We are a club that will be representing a specific part of the state. Why would we take our games away from that region when many of our potential fans are telling us that distance to the city is one thing preventing them from becoming hard-core followers of Melbourne's existing clubs," he said.
"In an ideal world we would be playing out of Dandenong Stadium from day one, but the reality is stadiums are not built overnight.
"For the sake of football's future 10, 50, 100 years from now, we think the potential of having a boutique rectangular stadium in the middle of one of the country's major population hubs is an exciting proposition worth waiting for."
In a show of support for the progress of Team 11's bid, a large host of local south-east clubs gathered at Casey Fields on Tuesday 14 August to brainstorm about the bid, and to find out any further information.
Power clubs in the region such as Dandenong City, Berwick City and number of others were in attendance, as the excitement builds ahead of some key deadlines.
Final bids are due by 31 August, and the announcement of the two successful bids is expected by 31 October.
There are currently 10 active bids (including Team 11) across Australia, with South Melbourne FC and Western Melbourne the other Victorian regions looking to obtain an A-League licence in 2019/20.