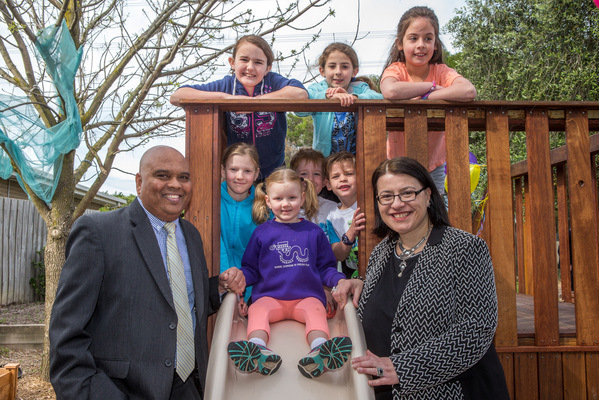 Three new playgroups in Casey have received a welcome boost to get off the ground thanks to grants from the State Government.
Selandra Pram Posse Playgroup in Clyde North, Kiddie Cloud at Fairhaven in Cranbourne West and, Let's Play Playgroup in Clyde North were among 50 successful playgroups selected to share $50000 worth of grants to help them establish themselves.
The money will be put towards items such as toys, books, arts and crafts kits as well as mentoring support and registration with Playgroup Victoria.
Minister for Early Childhood Education Jenny Mikakos announced the playgroup recipients for 2018 Great Start Community Playgroup grant on Thursday 16 August.
"Community playgroups are an opportunity for parents and children to make new friends, learn from each other and hear about local services and supports," she said.
Cranbourne MP Jude Perera said not only were community playgroups valuable for a child's development, but also a great way to "engage parents and connect them to a supportive social group."
"This investment means we can do more for families with young children in our local area and support them in these critical early years," he said.
The $50,000 boost will see new community playgroups right across Victoria – from Ballarat to Torquay and from Reservoir to Pakenham – with the program targeted towards regional and growth areas or locations where few groups exist.