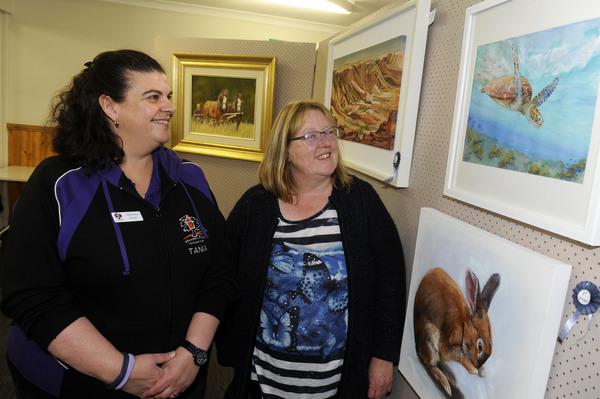 By Brendan Rees
Casey's talented artists and photographers have showcased their creativity during an exhibition held on Saturday 11 August.
School students and adults displayed their inspiring works of art at Hampton Park Community House.
The event featured more than 65 entries across Casey, with many entering for the first time to compete in the $1000 cash pool of prizes. Gift vouchers were presented to the best entries for children.
Coordinator of the art and photography show Heather Sheppard said the event was an opportunity for people to showcase their work to the public and help them understand how to present their pieces.
"It was lovely to see some smiles on faces and getting some recognition for their work," she said.
"It's a really good jumping off point for local people to showcase their talent.
"It's a small show that locals feel comfortable entering their work," she added.
Art pieces included all forms of mediums from pencil to water colour, pastels and more while photography submissions included portraits, landscapes, nature and still life.
The exhibition was a part of the Winter Arts Festival which celebrates the arts in the City of Casey and runs every June, July and August.
The festival gives local artists and arts groups' exposure and recognition while encouraging the community to participate and appreciate the fantastic local arts in Casey.