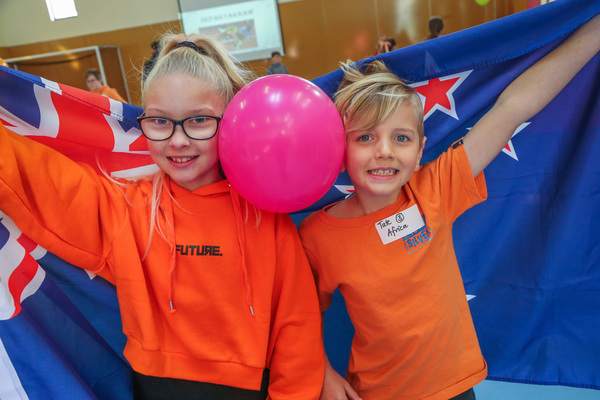 By Brendan Rees
From making musical rainsticks to donning a national costume, students of Tooradin Primary school celebrated everything multicultural on a day where 'everyone belongs'.
Reflecting on cultural diversity in Australia, all students embraced Harmony Day on Wednesday 13 June which is all about inclusiveness, respect and belonging for all Australians, regardless of cultural or linguistic background.
Students wore an array of national dress costumes from their culture or in orange, the colour chosen to represent Harmony Day.
"They were dressed in kimonos, Mexican sombreros, Indian sarees and kurtas, a German dirndl and Italian soccer costumes to name a few," said the school's wellbeing coordinator Rachel Davis.
She said students learnt the importance of Harmony Day through activities including making headbands, origami, playing an Indonesian Game called Sepaktakpow, and creating Australian Koorie Bark paintings.
"Students worked in multi-age groups to move around many interesting activities across the day, each aiming to expand their knowledge and challenge their perspectives of different culture."
Students also decorated their hand prints on a wall to symbolise their school's combined sense of belonging, Ms Davis said.
"Homemade Italian pizzas were quickly devoured at lunchtime and the afternoon featured a performance by 'La Comicia Variety Show' by James Liotta – an Italian comedy show that had students and staff laughing heartily."
Italian teacher Leanne Fechner said it was a day to be remembered and one the school hopes to make an annual event.
"Students were proud to explore their own cultural backgrounds as well as being genuinely curious about many other cultures and wanting to learn more," she said.
One student named Riley said "We share with everyone. We accept everyone's culture" while another student, Ben remarked: "It's not the colour of your skin, it's the person within."