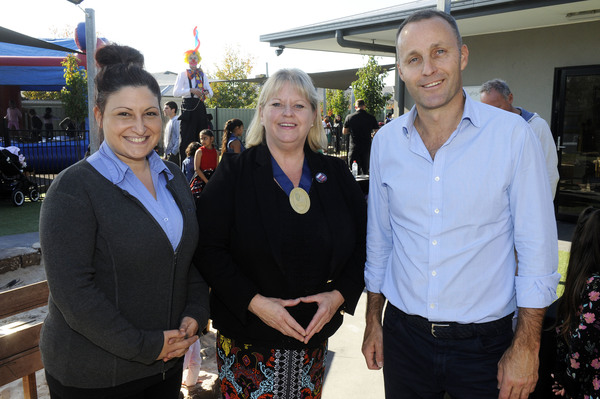 By Brendan Rees
Hundreds of parents and children attended a community family open day at the One Early Education Group Childcare Centre in Cranbourne last Saturday 26 May.
Managing director Richard Rice said the day was fun-filled spectacle and a terrific opportunity to connect parents and promote local businesses.
"We've worked hard to introduce a facility to the Cranbourne community that advances children's education. Everything we do is geared around brain development, nutritious health programmes and ensuring children are stimulated to learn through play," he said.
"Our plan is to open quality centres in key areas around Melbourne and Victoria."
"The early learning sector is changing, and parents are demanding great facilities, high quality staff and importantly, enriching programs that provide incredible learning experiences," Mr Rice said.
A local CFA also brought along their new truck to entertain the children while other activities included an animal farm, jumping castle and delicious food prepared by the group's resident chef.
City of Casey Deputy Mayor, Amanda Stapledon praised the open day.
"We welcome this world class facility that has opened up in Cranbourne. Cranbourne is one of the fastest growing communities in Australia and a major requirement to support that growth is to ensure we can offer the very best childcare facilities," she said.
"We applaud Richard Rice in his quest to transform the way that childcare centres are designed, and run – parents tell me that at One Early Education they really do put their Children first."
The centre is located at 20 Elmslie Drive, Cranbourne East which caters for children from six weeks to six-years-old and is currently taking enrolments. Parents interested in taking a tour of the facility in Cranbourne are encouraged to call 03 9088 1889 or email director.cranbourne@onelearn.com.au .