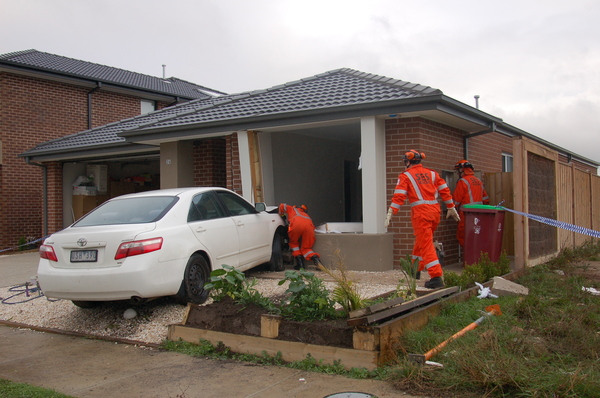 By Brendan Rees
Police are investigating a car crash after a vehicle drove into a house in Clyde North on Tuesday 22 May.
The incident occurred on Broadbank Crescent in Berwick Waters Estate at about 3pm.
Police say it's believed the driver had suffered a medical episode while travelling southbound on Berwick-Cranbourne Road. The driver lost control and careered into the house.
No one was injured and SES personnel from Narre Warren arrived to assist with the clean-up and tarping the broken front window.
The driver of the Toyota sedan was taken to hospital for their medical condition.