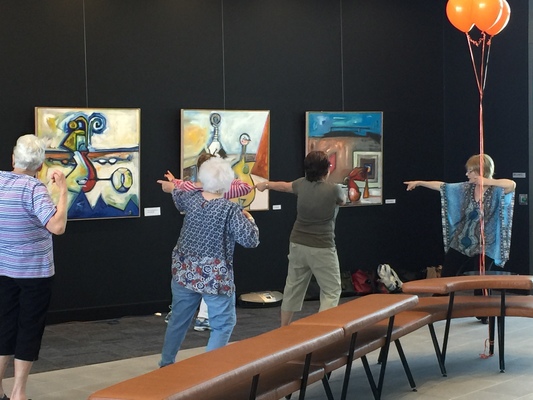 By Brendan Rees
Retired and looking to mingle with like-minded people?
Casey's University of the Third Age (U3A) has expanded his horizons at the new Selandra Community Hub in Clyde North by offering additional classes for people looking to build their skills.
"This is an exciting development," said U3A president Colin Whitley.
He said classes were also available at the Fiddlers Green Retirement Village in Berwick and other nearby venues.
"We are branching out as we want to bring the benefits of U3A involvement to a wider number of people."
U3A is a volunteer-based education system for older citizens who wish to share common interests with others while enjoying affordable learning, he said.
Mr Whitley said classes allow people to keep their brain active by participating in interesting classes in a friendly social environment.
Subjects and activities offered include exercise, book clubs, music, creative writing, history, philosophical discussions and more.
"If you're concerned about your long term health and well-being then this could be an important contact for you," Mr Whitley said.
The joining fee per year is $35. "This amount allows you to attend as many classes as you want or can cope with," he said.
"Members with either expertise or a special interest in a topic can offer to share that with others."
Details: visit http://casey.u3anet.org.au or phone the class coordinator, John on 9707 2301 or 0409 515465.