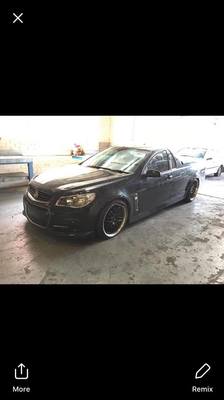 By Brendan Rees
When Darcy Harris pulled into a shopping centre carpark the last thing he expected was to be carjacked.
The 21 year–old was approached by a Cranbourne man at the Gateway Shopping Centre in Langwarrin just after 6.30pm on Sunday, April 8.
"He said he was from Perth and his car was broken down and just looking to get to the cinema, didn't really know where he was," Mr Harris said.
As he pointed to the direction of a nearby cinema, the man tried to snatch the keys out of his hand.
"He threatened to stab me and asked me to get out of the car. At that point I think my brain just sort of stopped."
Mr Harris said the man calmed down for a moment, saying he was "a bit on edge."
"I agreed to give him a lift. I don't know why I did it. I made a mistake there."
"We did a loop through the Macca's drive through because he wanted a drink. Starting driving towards the cinema; he said 'Can we go check on my car?' that had broken down," Mr Harris said.
He said he drove into Moate Street. "At this point we were in darkness, there were no street lights; we were away from traffic and everything.
"We ended up turning around a corner and he's like 'Oh no, where's my car? Car's gone. What's happening?'"
Mr Harris said he then turned into Glazebury Court: "He forces the car into park and just tells me to get the f*** out of the car."
"He threatened to put my head through the window and he asked if I wanted to die at 20.
"He forced me to give him the jumper that I was wearing and gave me his shirt in return.
"Just before he left he threatened to that if I ever report the car stolen he would hunt be down and gun me," he said.
Mr Harris ran to a nearby friend's house and called police. He was not injured, but his phone, driver's licence and cash were in his Holden ute at the time of the carjacking.
"I was in hysterics for the rest of the night."
"This is video games; this is stuff that happens in movies."
The vehicle was located abandoned just before 7.30am on Monday, April 9 on Mayune Court in Cranbourne West after it was posted on Facebook's Casey Crime Page.
Police arrested a 28 year-old man in Cranbourne on Monday, April 9.
The man was remanded to face Frankston Magistrates' Court on April 20 for offences including carjacking, theft of a motor vehicle, and assaulting police.
The man had allegedly been on bail at the time.